07.19.12
Senator Murkowski's E-newsletter for the week of July 19, 2012
Murkowski Celebrates 4th of July in Hometown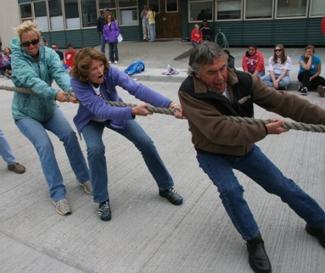 (photo courtesy: Greg Knight, Wrangell Sentinel)
Sen. Murkowski lends a hand in the Tug O'War Contest at the 4th of July Celebration in Wrangell, AK
Murkowski Reacts to Supreme Court Health Care Ruling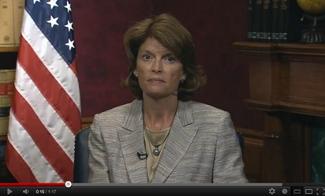 On June 28th, 2012 the U.S. Supreme Court upheld the individual mandate in the Patient Protection and Affordable Care Act, recognizing the law is constitutional not under the Commerce Clause, but through the power of Congress to tax. Effectively, the individual mandate to purchase health insurance amounts to a new $2.6 trillion tax on Americans – an incredible governmental overreach into our health care choices.
I continue to believe that Congress must repeal this law and replace it with real health care reform that will improve Alaskans' access to care, and reduce costs. This can be achieved by allowing individuals to purchase health insurance across state lines, reforming medical liability to limit the practice of defensive medicine, and restructuring the delivery system of health care.
This law does nothing to contain costs. And it also means some significant new taxes for you and your family to pay for it, such as:
An unprecedented 3.8 percent investment tax on interest, capital gains and dividends of $200,000/individual or $250,000/for joint filers, which is not indexed for cost or inflation. This will disproportionately affect high cost states like Alaska and Hawaii (goes into effect in 2013);
An increase in Medicare payroll taxes we all pay, which again is not indexed for cost or inflation (goes into effect in 2013);
A 2.3 percent tax on medical devices such as dental implants and pacemakers (goes into effect in 2013);

$528 billion in cuts to the already anemic Medicare program which will further restrict access to care for disabled and elderly Alaskans;

A 40 percent tax on your insurance benefits if its cost exceeds $10,200/individual or $27,500 for a family (goes into effect in 2018).
Murkowski Votes to Protect College Students from Interest Rate Hike
Congress passed the Surface Transportation Extension Act of 2012 which – on top of funding many critical Alaskan infrastructure projects – contained provisions that will maintain the 3.4% interest rate on subsidized federal student loans, which was set to return to the previous 6.8% rate on July 1st.
In today's economy, our college graduates are already facing an uphill climb in this job market. An earlier attempt by some in Congress would have kept interest rates low by raising tax levels on some small businesses, possibly hampering their plans to hire new employees. I am pleased we found a way to offset this expense that won't undercut America's small business community through an added expense. Young Americans deserve a fair shake, but not through a tax hike.
Share Your Story: Alaska's High Costs
Living in Alaska, everything costs more – we see it every time we walk down a grocery aisle searching for bread, milk or soap. Almost every commodity is transported by ship or plane, which means an added cost because of freight expenses.
But now the EPA plans to impose a rule on the maritime/freight industry that will negatively impact nearly all Alaskans through even higher costs.
I need your help making the case to the EPA about how different Alaska really is – how this added financial burden could harm our economy and your bank account. Common use goods that many in the lower 48 take for granted are outrageously expensive in rural Alaska.
I invite you to join me in making our case to Washington, DC and send me your stories and photos for the price of things like toilet paper, laundry detergent, a loaf of bread, etc. to Prices@murkowski.senate.gov so I can share with my colleagues in the Senate, the Obama Administration, and the EPA how much you pay for basic goods in your community.
Thank You to June Interns
From Left to Right: Zachary Vehmeier, Elizabeth Whisenhant, Ashleigh Naneng, Senator Murkowski, Michelle Fernandez, Elizabeth Wheatall, Arianna Cocallas, Eva Colberg, Bethany Hladick, Claressa Ullmayer, Connor Toohey, College Intern Coodinators: Parker Haymans, Mari Freitag
During the month of June, I had the pleasure of employing 10 recent Alaska high school graduates as part of my summer high school internship program. I would like to thank them for all their hard work over the past month, and wish them all the best as they head to college in the fall.
I had the opportunity to sit down with them during their time in D.C., and answer some of their questions on my latest edition of the Alaska Report. We discussed a variety of issues from energy development and suicide prevention efforts, to fighting obesity and the future of Eielson Air Force Base.
For more information about my high school intern program, please visit my website.
And if you missed the latest edition of the Alaska Report click here.
Legacy Wells
Federal agencies drilled 136 exploratory oil and gas wells in the National Petroleum Reserve-Alaska between 1944 and 1982. Only 16 of those have been properly plugged.
The remaining 120 wells are in various conditions of non-compliance with state law, and the North Slope Borough picked up the tab for 7 of the 16 that have been taken care of. The drill sites, many of which are contaminated by wood, metal, plastic, glass and concrete debris are also littered with rusting barrels once filled with contaminants.
I held a hearing of the Senate Energy and Natural Resources Committee last week and invited an Alaska state legislator Rep. Charisse Millette to testify and to shed light on the hypocrisy by the federal government, when it fails to live up to the high standards it sets for private industry.
BLM argues that it doesn't have the money to deal with the old wells, and agreed to develop a plan for reclaiming three to four of the wells a year, but under its own timeframe it would still take three decades to clean up all of the sites.
I will continue to push the BLM to place a higher priority on cleaning up this mess as they work with the state to fulfill their responsibility.
UN Arms Trade Treaty
Over the past few months I have received many letters and phone calls regarding the United Nations Arms Trade Treaty and its impacts on us in Alaska.
In 2006, the UN General Assembly asked countries to submit their views on a multilateral Arms Trade Treaty. The Obama Administration announced its support for such a treaty in 2009.
I am extremely concerned that the proposed UN Arms Trade Treaty could interfere with our Second Amendment rights. I will oppose ratification of any treaty that in any way restricts the rights of law-abiding U.S. citizens to manufacture, assemble, possess, transfer or purchase firearms, ammunition, or related items.
I will carefully monitor the upcoming UN Conference on an Arms Trade Treaty because serious questions remain about the treaty's effects on the U.S. Constitution's Second Amendment.
Snapshots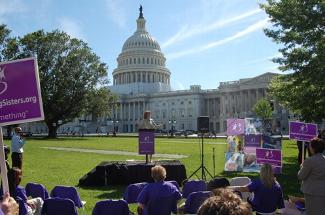 Sen. Murkowski was honored last month by Big Brothers Big Sisters America for her leadership and support for Big Brothers Big Sisters programs throughout Alaska.
Sen. Murkowski spoke recently at Running Start's Young Women's Leadership program in Washington, D.C. about women in politics.
Sen. Murkowski had a great visit with the community of Petersburg during her visit earlier this month.
Over the last Senate recess, Sen. Murkowski toured a Hilcorp drill rig in Cook Inlet.
At the Girdwood Forest Fair, Sen. Murkowski volunteered for the Dunk Tank and got dunked several times, all for a good cause – the Girdwood Community Recreation Center.
Link Up With Lisa
If you haven't already, follow me on Twitter (@LisaMurkowski) and like my page on Facebook (SenLisaMurkowski) to get updates from me on what's happening in Washington that matters to you.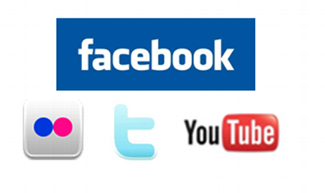 ---