04.19.16
Senator Murkowski E-Newsletter for April 19, 2016
Travel in Alaska can be an adventure – flexibility is key. I was in Fairbanks for an Energy Committee field hearing several weeks ago with a busy day scheduled the following morning in the Mat-Su Valley. Pavlof had other plans for my travel. The volcanic eruption grounded all air traffic in the Interior, which meant that I got to borrow a toothbrush and spend the night with my sister. With travel still shut down the next day, we decided to drive the Parks Highway south to Anchorage. The 360 mile trip was a reminder that winter was still in place as we passed through snowcapped mountains and the occasional vehicle that had slid off the road. We did confirm that spring is on the way when we observed the tripod on the ice in the Nenana River. Maybe this year I will have the winning guess for the Nenana Ice Classic! The end of the week took me to Kodiak where I joined fishermen from around the state at the annual ComFish. Again, Mother Nature tweaked my travel plans when foul weather grounded all planes to the island. What a bonus to have more time to visit in Kodiak including with old family friends that took me in for the night. Alaskan hospitality is the best – no matter how unexpected the visit! (This time I had thrown in my toothbrush!)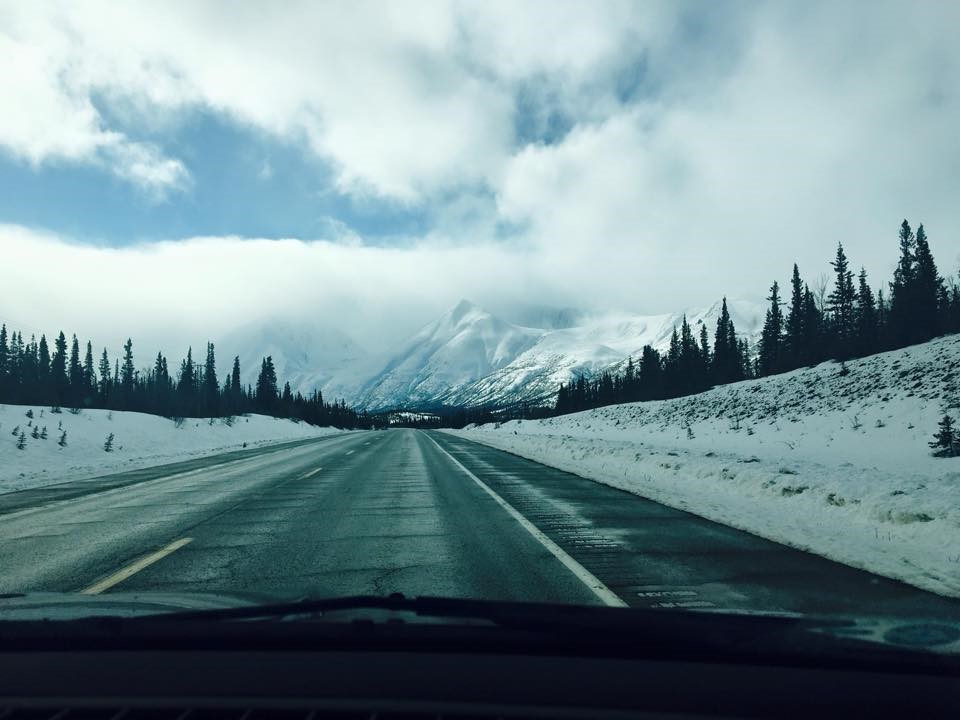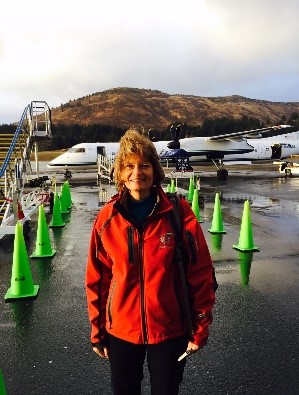 F-35s Coming to Eielson AFB
It was great to celebrate the announcement that Eielson Air Force Base has been selected as the new home for two squadrons of F-35s! This is an effort I began working on with Senator Ted Stevens years ago. This is vitally important from a national security perspective, significant from an economic perspective, and a great testament to the people in Interior Alaska who fought to save Eielson! In my position on the Senate Appropriations Committee I was able to secure the $295.6 million needed to support construction projects in preparation of the F-35 beddown at Eielson. It has now been made abundantly clear that Alaska's strategic military location is second to none.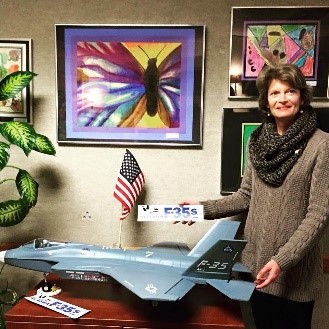 Army Halts Cuts in Alaska
The U.S. Army has officially announced that it is delaying its decision to remove 2,600 soldiers from the 4-25 Infantry Brigade Combat Team (Airborne) stationed at Joint Base Elmendorf-Richardson. When I questioned General Mark Milley on the importance of the 4-25, he responded that "it would be contrary to strategic national interests to go ahead and pull the 4-25 at this time." This is great news for our state and a smart move by the U.S. Army. I have long pointed out the strategic values, unmatched training opportunities, and the support that Alaska provides for the Army, and am proud of the delegation's concerted effort to work with the Army to maintain the 4-25. I will be working through the appropriations process to ensure this important capability is maintained into the future.
Economic Opportunities in the Interior
While in Fairbanks recently, I held a field hearing of the Senate Energy and Natural Resources Committee at the Pipeline Training Facility to focus on energy jobs in Alaska and what more we can do to create opportunities, help boost Alaska's economy, and achieve our full potential. We heard great testimony from stakeholders in Alaska's oil, gas, mineral, and economic development sectors on what steps should be taken at the federal level to unleash the potential of Alaska's vast natural resources.
Kenai Peninsula Visits
Down on the Kenai Peninsula I toured both the Community Care Center and the Youth Facility. It was great to meet with the men and women who are working with troubled and at-risk youth, helping them get back on their feet and headed in the right direction. A very challenging job, and I admire their dedication.
I had a wonderful time in Kenai visiting with student leaders from Soldotna High School and Kenai Central High School. From my thoughts on standardized testing, to what can be done to increase jobs in Alaska, to how we keep our salmon stocks healthy, we had some great discussions.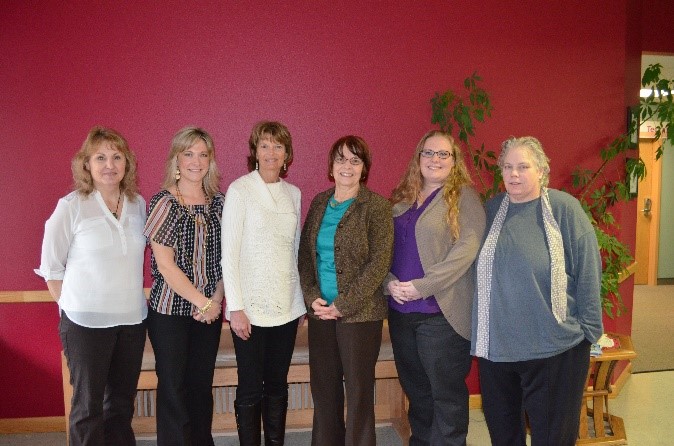 Serving Alaska's Medical Needs
I had the opportunity recently to visit the newly constructed Blood Bank of Alaska facility. It is truly an amazing structure to support the vital service that the Blood Bank provides to Alaskans all over the state. And I'm even more impressed by the 30,000 active blood donors we have in Alaska!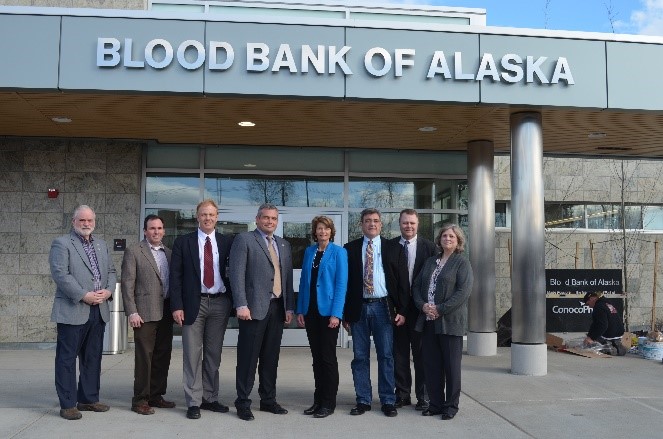 Sturgeon Case
I'm proud of John Sturgeon for taking his challenge all the way to the Supreme Court and winning this initial, and unanimous, victory over the National Park Service. Unfortunately, this decision is only the start of the next chapter in our fight to secure the rights promised to Alaskans. We must continue to rally behind John, and support his cause, until lower courts also recognize what the Supreme Court affirmed: that Alaska is different, even exceptional, and that it is time for federal agencies to recognize that.
My Fight Against Frankenfish
Last month I introduced the Genetically Engineered Salmon Labeling Act, along with Senators Sullivan (R-AK) and Cantwell (D-WA), to change the acceptable market name for any genetically engineered salmon to include the words "genetically engineered" or "GE". Americans have the right to know what they are buying and with this legislation, Alaskans and consumers across the rest of the country won't be deceived by "fake fish".
Dealing with the Opioid Crisis
I am pleased to announce the Comprehensive Addiction and Recovery Act, a bill that I both co-sponsored and voted for, passed the Senate by a vote of 94-1. This bill supports community-based drug treatment programs and aims to provide critical resources for those battling addiction. America and Alaska is currently experiencing a disturbing rise in opioid addiction, which affects all walks of life, and through this bill and community support I hope that we can begin to fight back and reduce the rates of addiction among our communities, families, and friends.
Sharing a laugh with Alex Ovechkin of the Washington Capitals. This hockey star was in the U.S. Capitol advocating for legislation to improve physical fitness.
Home for Easter
Easter is fun family time when we get together for our egg decorating contest. I took the best in the "Other" category for my Marine Debris egg. Meanwhile, my husband Verne crushed the competition with his Fly Fishing egg, complete with a rod and reel!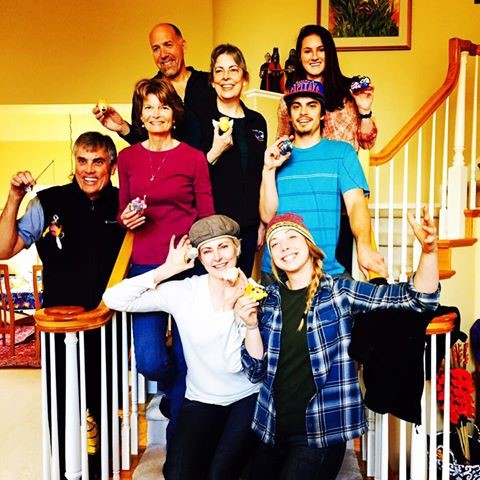 ---