10.28.14
Senator Murkowski E-Newsletter for October 28, 2014
Greetings, Alaska!
The snow is on the mountains and getting closer every day. It's officially fall! With the Senate in an extended recess period, I am making the most of this time to travel and connect with Alaskans from the railbelt to the bush before Congress heads back into session in November.
Monitoring Ebola
Throughout my travels in Alaska, I have heard many concerns about the developing Ebola cases in the Lower 48 and the Administration's response. I hear concerns about the appointment of a "czar" with no medical background, deployment of troops to Africa, and inadequate screening of travelers into the U.S. Many are demanding a ban on travel into the U.S. from Liberia, Guinea, and Sierra Leone. I believe that common-sense preventative measures must be put into place and applied across the board in order to protect the rest of our nation against this disease.
I have not been assured America has the protocols in place to ensure the safety of health care workers and that the American public will be safe from exposure to Ebola in this country. Until we have better certainty, I think the Administration should consider a restriction on travel from Liberia, Guinea and Sierra Leone.
I remind Alaskans that though these cases in America do not represent an outbreak, we must remain calm and demand leadership and action to responsibly contain and control this public health threat.
Out and About in Alaska
So many of you were able to share your time and thoughts with me as I visited throughout the state these past few weeks. I wanted to share this newsletter with some of our photos.
At the Alaska Seafood Marketing Institute All-Hands meeting held in Anchorage.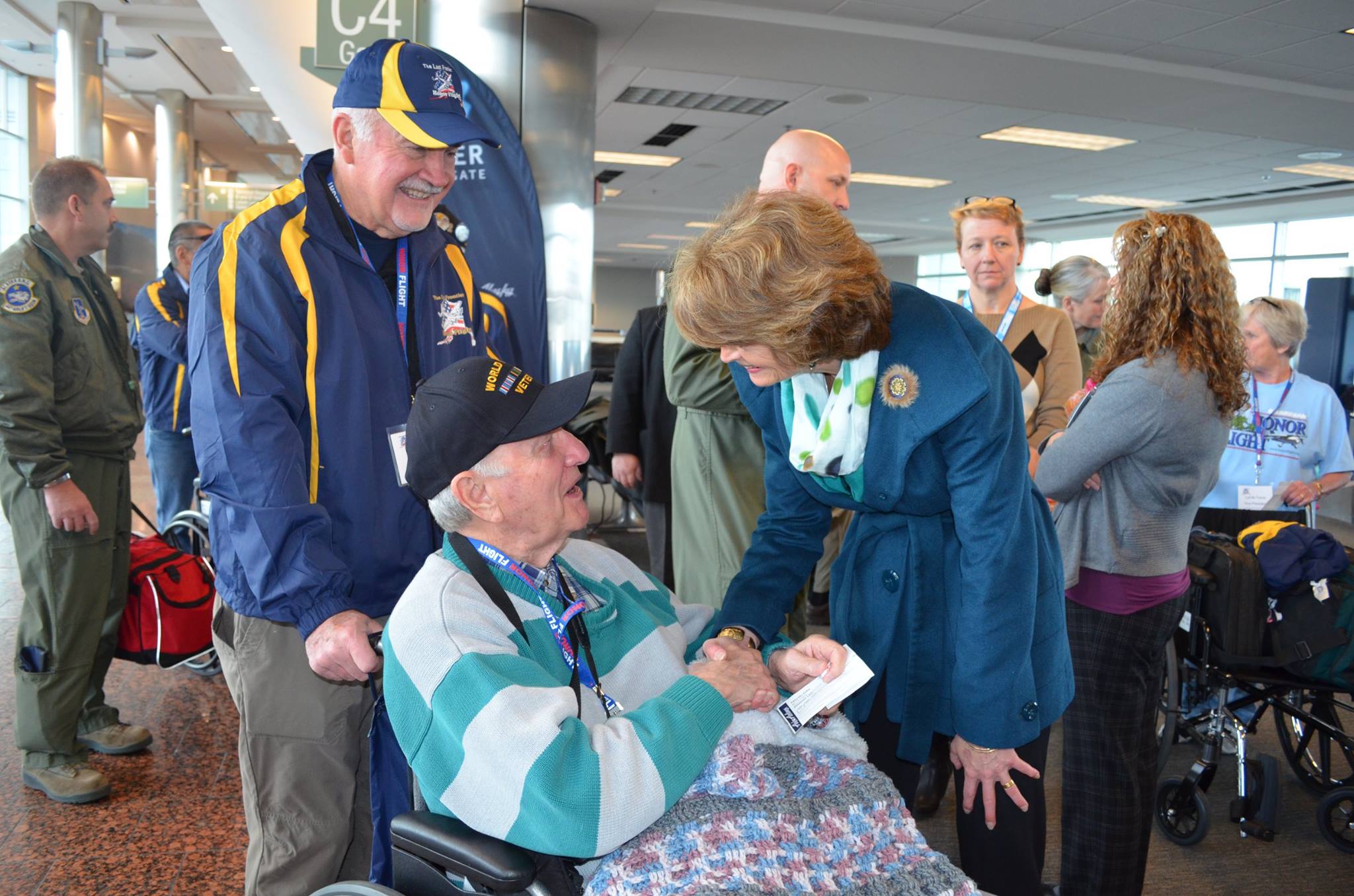 Alaska's World War II heroes and Korean War vets were headed to Washington, D.C. as part of the Last Frontier Honor Flight program, to see the memorials that were constructed to honor their service. It was a privilege to see them off at Ted Stevens International Airport!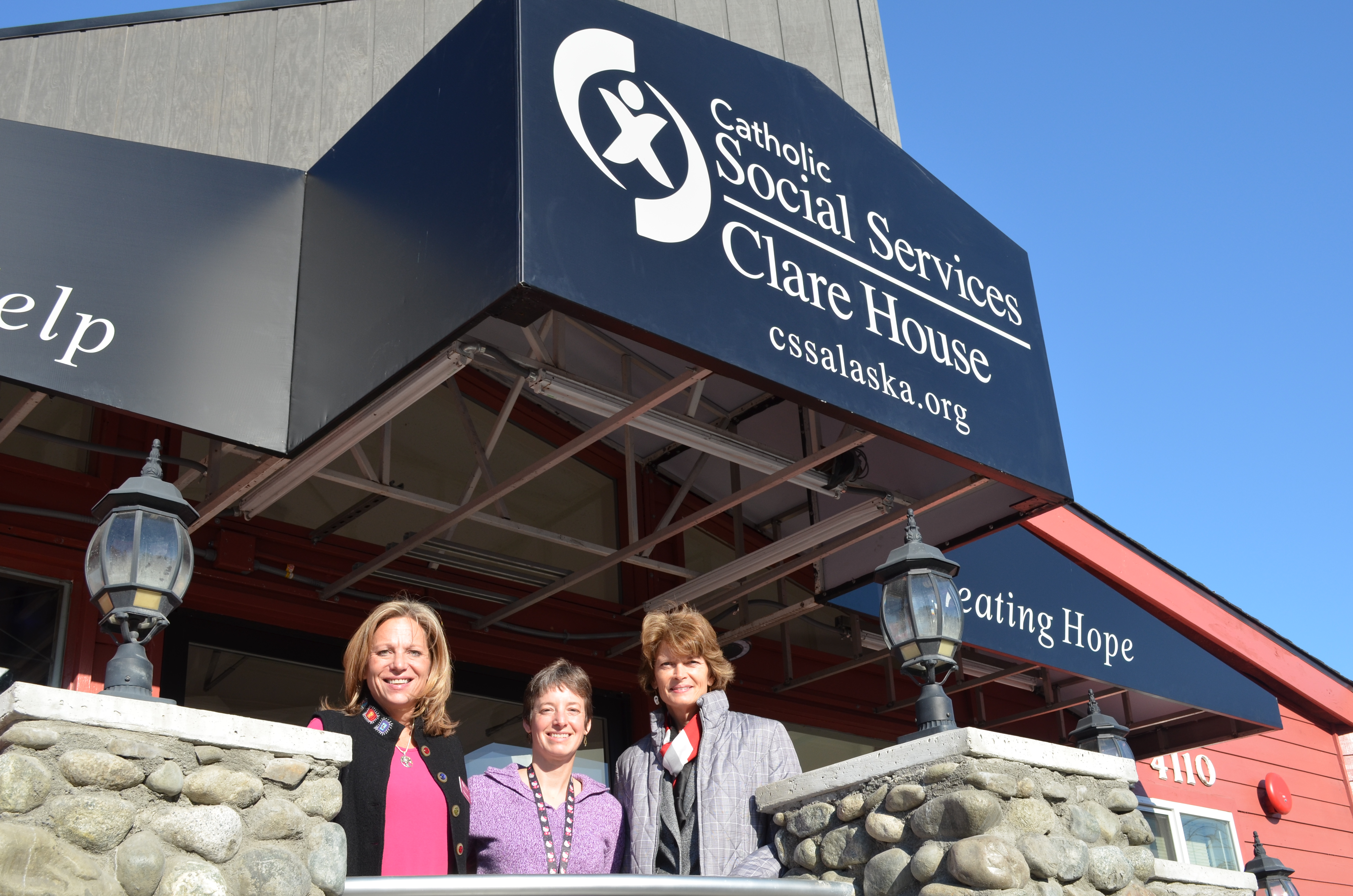 Tricia Teasley and Angie Harris at Clare House of Catholic Social Services gave me a tour of their new location in Anchorage. Clare House operates an emergency shelter and offers progressive housing for women and their children, providing a safe place to stay in a positive environment.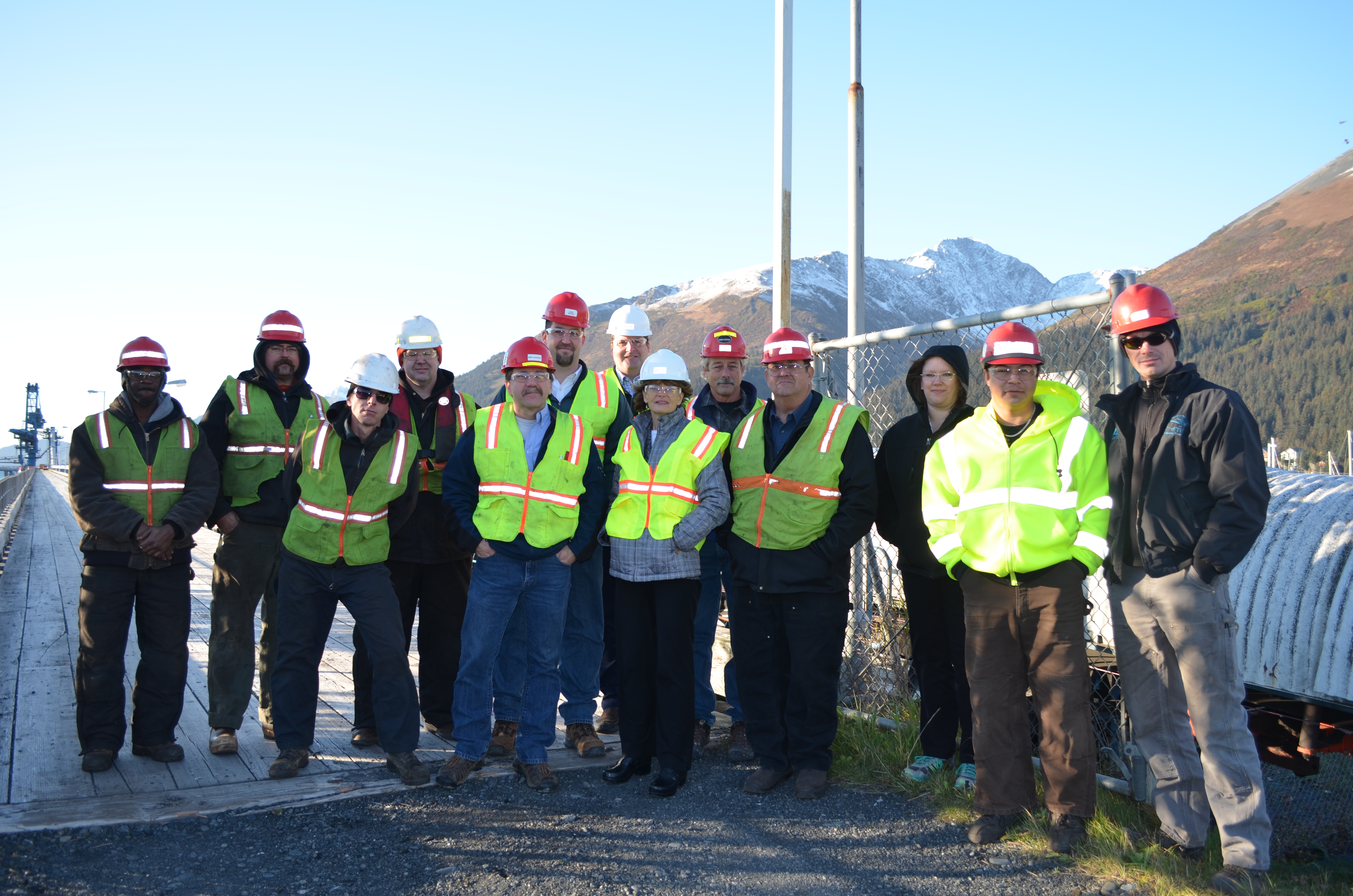 The coal loading terminal in Seward has been providing good jobs in the community and the region for decades, while helping to supply a much needed energy resource to other countries.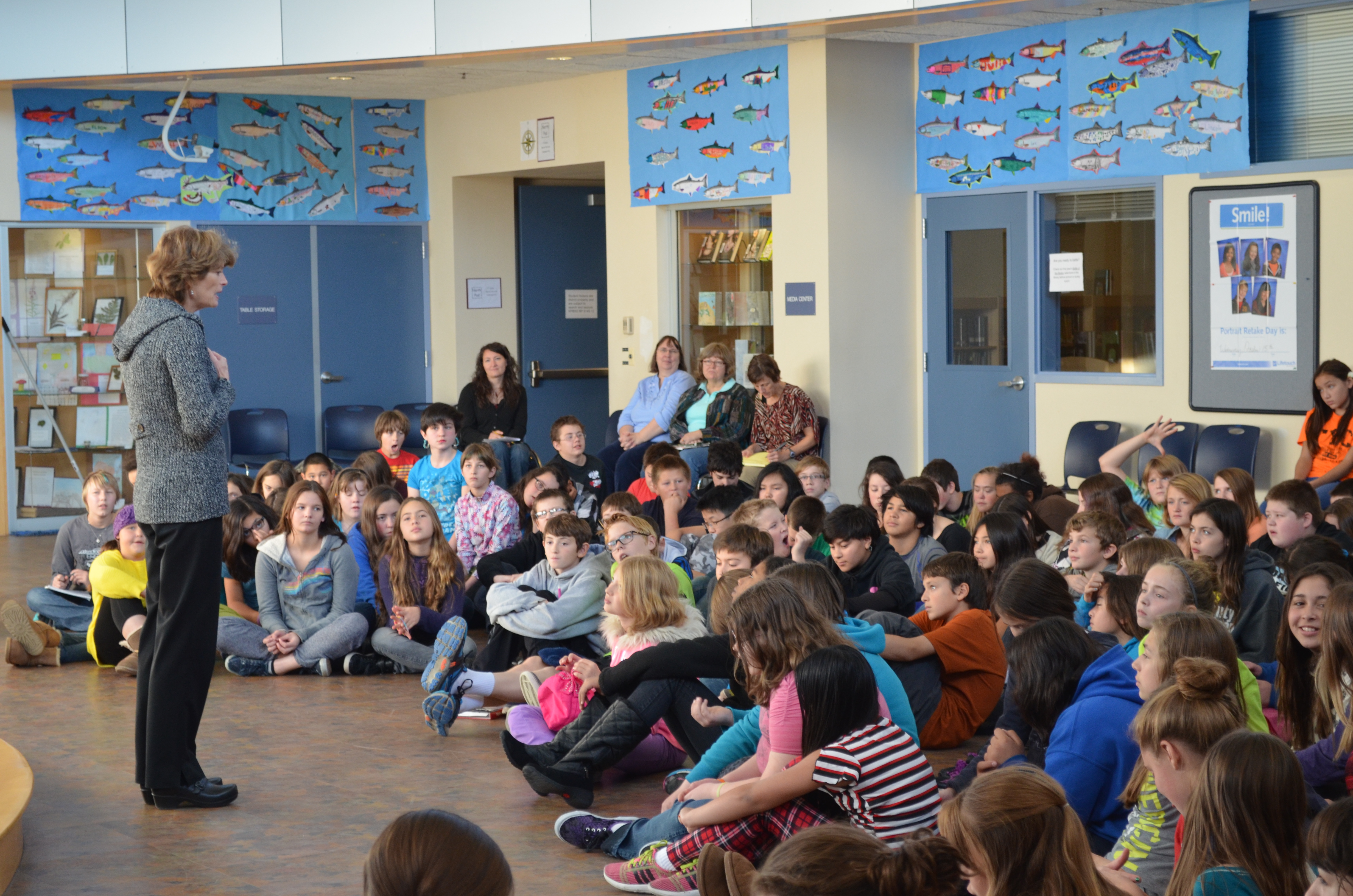 Meeting with the students at Seward Middle School. So much of my job in Washington D.C. is sharing what I learn from Alaskans to help educate others.
The Alaska Vocational Technical Center (AVTEC) in Seward is an invaluable program for all Alaska. Students come from around the state to be trained as welders, plumbers, chefs, and skilled construction workers. Some of the many programs AVTEC offers include allied health, information technology, and energy and building technology.
At the Seward Shipyard Marine Center, operated by the University of Alaska Fairbanks School of Fisheries and Ocean Sciences, this researcher shared with me her project on parasites in red King crabs.
Walking into the village of Kwigillingok. Since the village is built on top of tundra, boardwalks throughout are a necessity.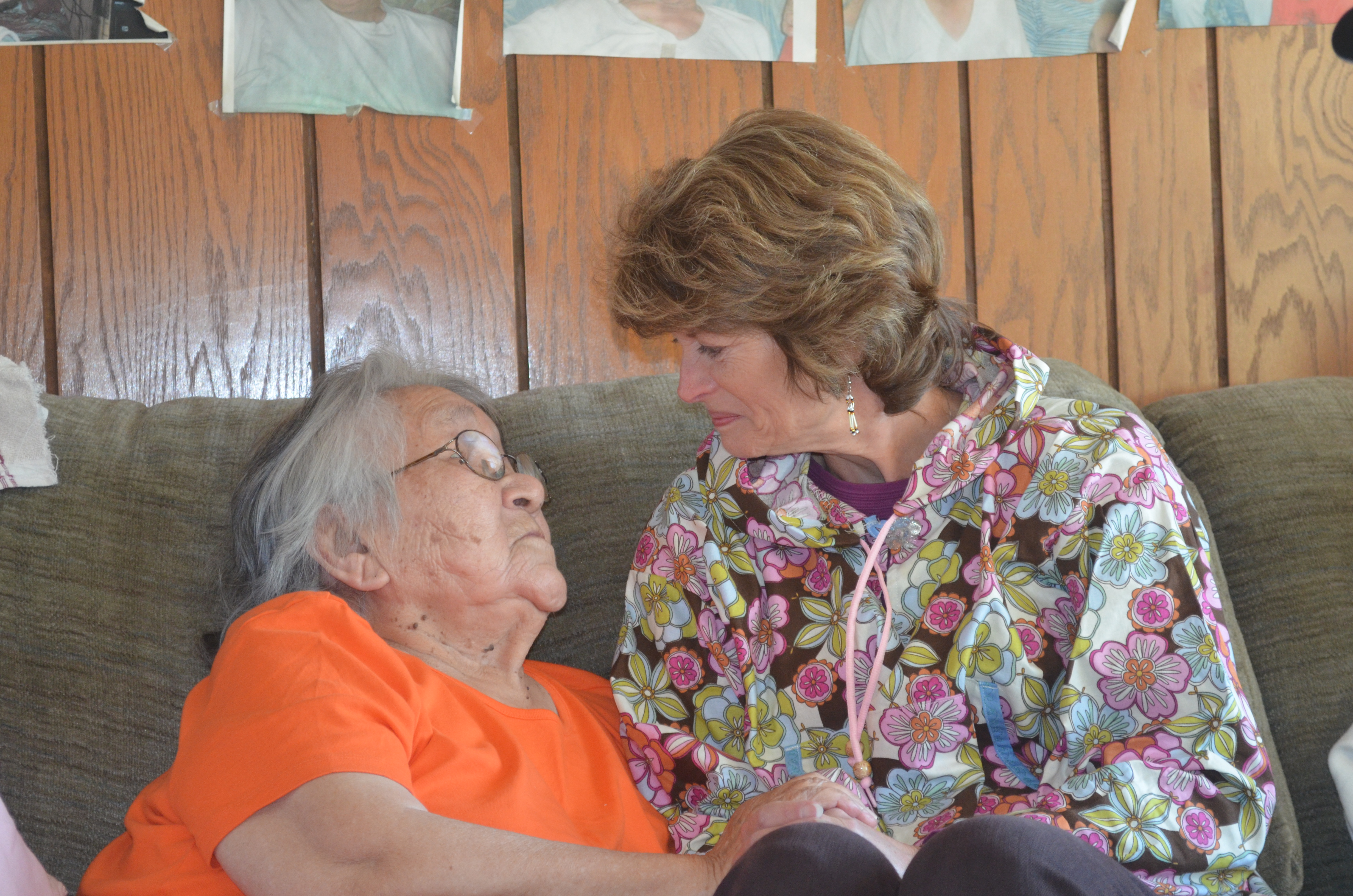 I visited the home of Agnes Lewis while in Kwigillingok. Agnes and 25 other residents have brick ceramic heaters to heat their homes—powered by wind. Kwigillingok is one of the four villages belonging to the Chaninik Wind Group that is using wind power and battery storage to reduce their reliance on diesel fuel.
When a young person knows their language, they know their culture. In the K-2 class at Kwigillingok School, half of the day is taught in Yup'ik. I got a spelling lesson from a couple of amazing teachers!
I have made it a personal challenge of mine to try to visit every school in Alaska. Here I am with students at Kwigillingok School, Home of the Eagles!
Andrew Beaver, Tribal Administration in Kwigillingok, explained the river erosion problem in the village.
Tim Meyers, owner of Meyers Farm in Bethel deliver a box of his impressive vegetables to customers at the radio station. Tim continues to lead the way on food security issues in Alaska.
Holding a question and answer session with students at Bethel Regional High School.
The Yukon-Kuskowkim Regional Aquatic Health and Safety Center is 30 years in the making, providing a safe place for children to learn to swim. Too many in the region have died from drowning, but now there is a place to not only learn to swim and save lives, but also a healthy place for families to have fun. The 6-lane pool, complete with a water slide, kiddie pool, and hot tub is specially constructed so it does not melt the permafrost that it sits on.
Along with the pool area, the facility will include a weight room and fitness rooms, providing many healthy options for the community.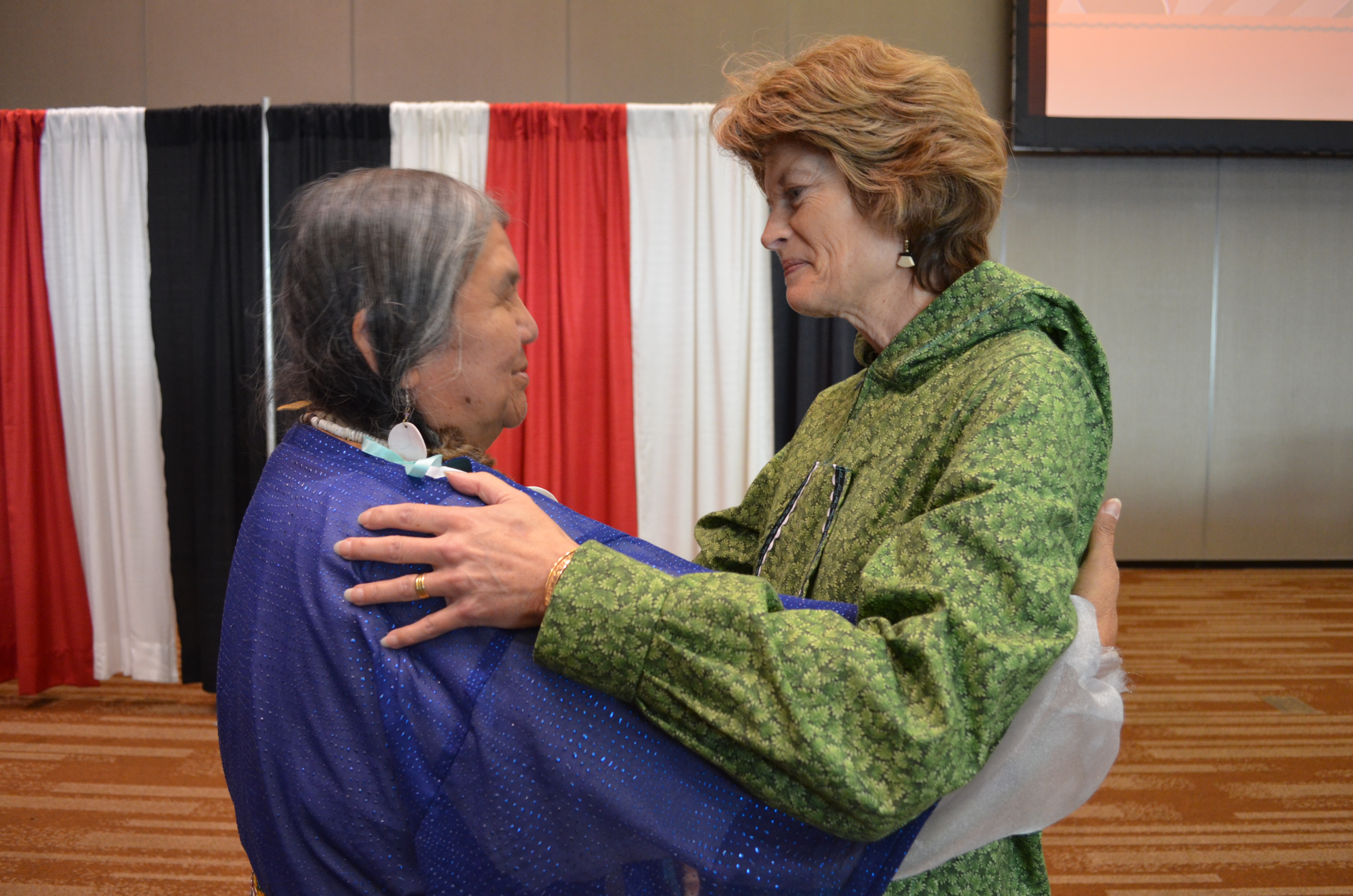 At the Native Indian Education Association Conference I was able to share my thoughts about how traditional ways of knowing and learning must be understood and used by teachers in Alaska.
Every day we should be asking ourselves how we can better mentors to the next generation of female leaders and professionals, such as Sofia here. We have a greater ability to build confidence in young women than we sometimes imagine!
Getting a behind-the-scenes tour of the USCG Cutter POLAR SEA, which has been moored in Seattle after suffering an engine casualty in 2010. The ship has not been operational since, and is currently commissioned in inactive status. The Coast Guard Cutter HEALY, shown alongside the Cutter POLAR SEA, is a medium endurance icebreaker that has been the workhorse of the U.S. Coast Guard and the nation's scientific efforts in the Artic since its commissioning in 1999.
The Polar Sea has been working hard since 1977, and the outdated equipment onboard in the control room and engine room shows that new additions to the fleet are critical. As Arctic activity continues to grow, we need to step up to the plate as an Arctic nation. The Coast Guard Cutter POLAR STAR, the POLAR SEA's sister ship, is currently the only operational heavy icebreaker within the U.S. National Fleet and is in drydock preparing to take part in Operation Deep Freeze 2015, the yearly break out of the U.S. McMurdo Station in Antarctica.
---