01.12.14
Senator Murkowski E-Newsletter for the week of January 12, 2014
Happy New Year!
This Holiday season I hope you had the opportunity to spend time with loved ones and focus on the real priorities of the season. It was nice to be home and get a little rest, spend some time with family and friends and also connect with many of you.
Polar plunge:
When the phrase "Freezin' for a Reason" is used, it can only mean one thing: Alaskans getting together for a great cause and sacrificing a little warmth. This year marked the 5th Annual Polar Plunge for Special Olympics Alaska at Goose Lake. The hundreds of people who participated really impressed me, so much so that I'm thinking about jumping myself next year!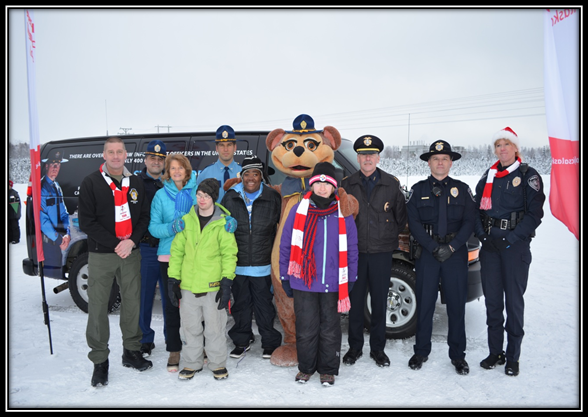 (I got to catch up with law enforcement officials at the Polar Plunge.)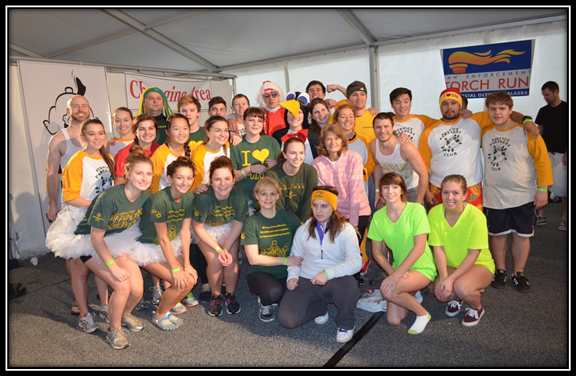 (The Service High Partners club poses before making their plunge.)
Beans Café:
I made a point to stop by Beans Café in Anchorage, where those who are homeless or in need can come for a good warm meal. I toured the facility, helped serve the guests and later helped pass out small Christmas packages. It was a humbling experience and helped remind me that we can all do more to help those in need.
(Putting together "to go" meals that the helpers can take with them when they leave the shelter.)
(Serving juice to diners at Beans Café.)
(Members of the hard working staff at Beans.)
Beans Café is holding a bean soup recipe contest for their Empty Bowls Project. If you have a great bean soup recipe that involves dry beans, enter the contest! Two soup winners' recipes will be served at the Empty Bowls Project Event on March 8th at the Egan Center. More information can be found here.
Christmas-time Cheer
(Skiing on a chilly Christmas day with my son Matt at Alyeska.)
(Visiting with Jessica Schultz, a USA Olympic curler born and raised in Alaska who now trains in Minnesota. Good luck in Sochi!)
(Ringing the Salvation Army Bell at Fred Meyer in Anchorage.)
Back in DC –Ending the Oil Export Ban:
A few days ago, I called on the Obama administration to lift the decades-old ban on crude oil exports. I released a white paper on U.S. energy export policy and made the case for removing trade restrictions on energy. Though the prohibition against exporting oil from Alaska was lifted in 1996, the 1975 ban is still in place for the Lower 48 – all while the nation is experiencing a promising energy resurgence.
Lifting the crude oil export ban will send a strong signal to the energy markets that as a nation we are serious about our emerging role as a major hydro-carbon producer. Lifting the ban will serve to increase domestic oil production, and the entry of this oil onto global markets will put downward pressure on international prices. All things equal, this combination will help the American consumer.
If any nation is exporting energy to the world – bringing electricity to those without power and heat to those in the cold – the United States should be that leader. A better supplied world market will lead to greater security, a stronger economy, job growth, and lower prices for consumers.
(I presented my speech on energy exports at the Brookings Institute this past week. Click here to listen to the Speech.)
(Photo Taken by Paul Morigi/Brookings Institute.)
---