12.25.21
Murkowski Wishes Alaskans a Merry Christmas and Happy Holidays
U.S. Senator Lisa Murkowski (R-AK) shared the following message with Alaskans: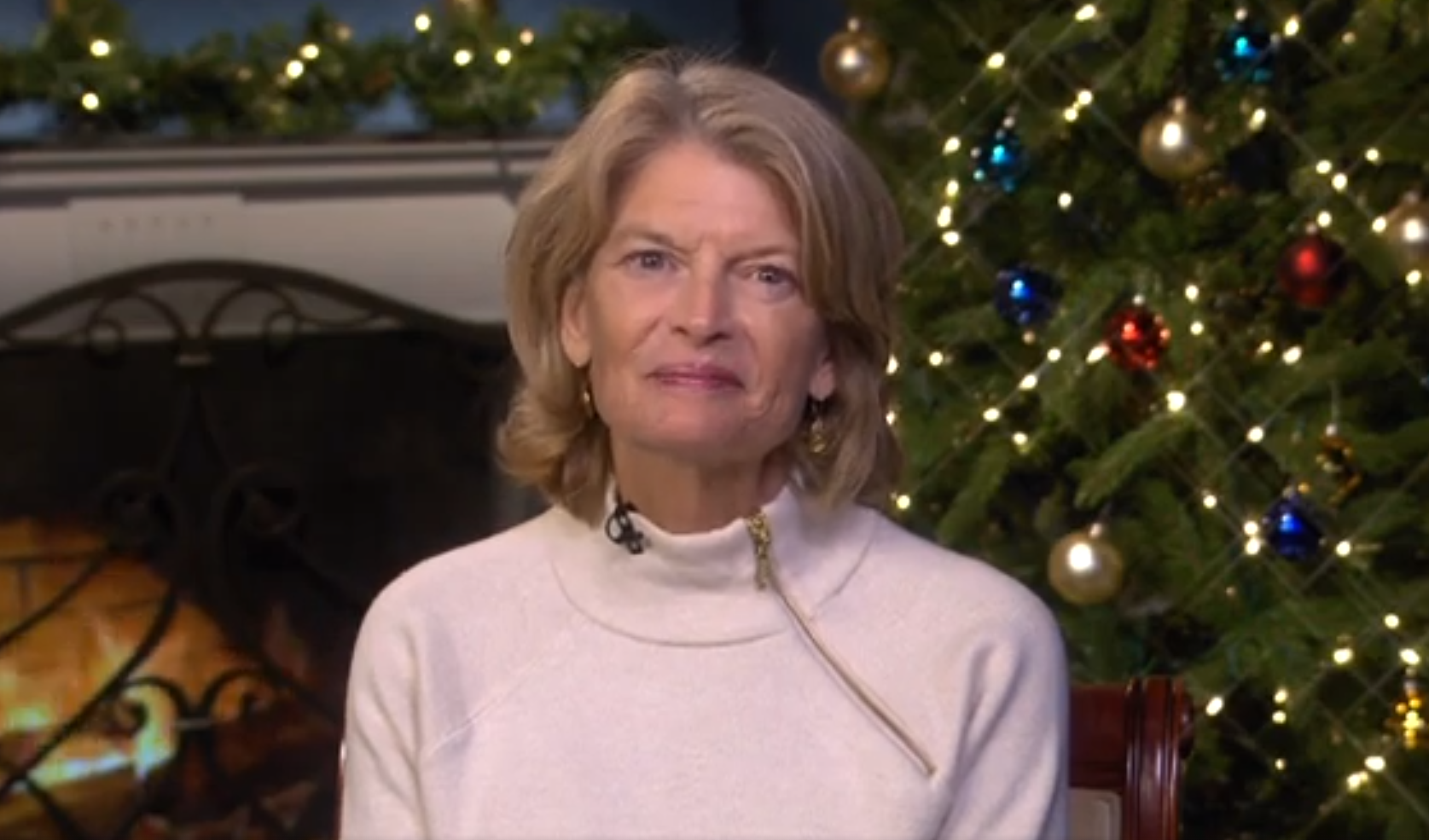 Click here for video of Senator Murkowski.
"The holidays are a special opportunity to share traditions and enjoy time with those we hold close. As I take pause to think about the many blessings I have in my own life – my family, friends, and the opportunity to represent the great state of Alaska – I am reminded of all we have collectively to be thankful for. As Alaskans, we get live in a beautiful state, with incredible outdoor opportunities in our back yard. We have a unique home, rich with history and culture. We are surrounded by Alaska's natural bounty. And we have each other – Alaskan neighbors, showing up for one another during the best and worst of times. That is the true spirit of our great state.
"Regardless of how you choose to celebrate the season, I encourage us all to take time to reflect on the good things in our lives. And, as we transition into to the New Year, I hope each of us will commit to being the best neighbors to one another that we possibly can. 2022 will be better and brighter for us all if we do.
"From my family to yours – Merry Christmas and Happy Holidays!"
---