04.18.17
AK Delegation Celebrates Quintillion Ribbon-Cutting in Deadhorse
Alaska Congressional Delegation attended the ribbon-cutting yesterday for the launch of Phase 1 of the Quintillion fiber system in Deadhorse, Alaska, slated to be the first intercontinental cable system.
"Being connected is everything in the new economy, and it's inspiring to see how Alaskan companies have invested in the future of our state," said Senator Lisa Murkowski. "By delivering high-speed internet, companies like Quintillion are not just increasing access; they are providing the means to improve the basic health, educational and economic opportunities available to Alaskans in their communities."
"This project is a great example of private investment partnering with local Alaskan companies to fill a need for greater connectivity and access to information," said Senator Dan Sullivan. "Alaskans understand that reliable high-speed broadband is the highway to the future, and this project helps move us one step closer."
"The launch of Quintillion's Phase 1 is an important milestone in Alaska's broadband infrastructure," said Congressman Don Young. "Many said it could not be done; yet through hard work, collaboration and private innovation this project is now a reality. I commend all those that worked to bring this project online and look forward to the many opportunities high-speed broadband and connectivity will bring our many rural communities."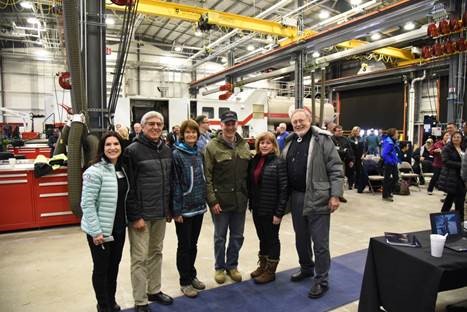 Background: The 10,000-mile intercontinental subsea fiber system will eventually connect Europe and Japan by way of Alaska and the Canadian Arctic. Phase 1 of the project will connect the Alaska communities of Nome, Kotzebue, Point Hope, Wainwright, Barrow, and Prudhoe Bay.
---