01.15.15
Murkowski "Aghast" That Stevens Prosecutors Will Not Be Disciplined
Senator: This Erodes What Faith Alaskans Have in Justice Department
Senator Lisa Murkowski today responded to the news that the Justice Department attorneys responsible for withholding evidence in the federal trial against longtime Alaska Senator Ted Stevens had their charges cleared because the Department of Justice "violated its own rules" in doing so:
"I am aghast that the Merit Systems Protection Board is overturning the meager punishments for the two Justice Department prosecutors who committed serious ethical lapses in the Ted Stevens case – which led to the verdict being thrown out – because the internal actions taken to impose discipline upon these attorneys broke internal rules and protocols.
"These two attorneys committed serious misconduct in one of the highest profile cases in a generation. When the Justice Department tried to discipline them, it botched its own process. This deplorable development undercuts the faith Alaskans may still have in the justice system.
"Righting the Justice Department discipline system will be a top priority as I consider the nomination of Attorney General Designee Loretta Lynch, and I plan to seek answers from the current Attorney General, Eric Holder, as well as work with the Judiciary Committee to hold a hearing on the all too common practice of prosecutorial misconduct."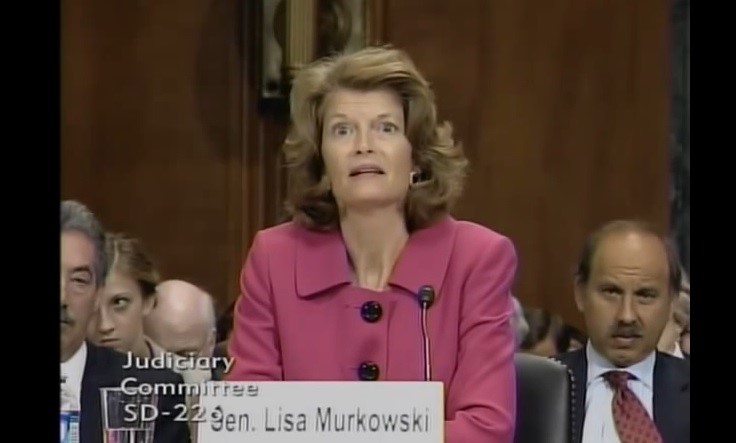 (Sen. Murkowski testifies before Judiciary Committee about cleaning up DoJ process, 6/6/12 – Click for video)
Background – Senator Lisa Murkowski has been resolute in her efforts to clean up the processes within the Department of Justice, specifically:
---