04.23.21
Murkowski Announces Strategic Energy and Minerals Initiative
"We know that we can contribute to our national security and global competitiveness while protecting the environment"
In a speech on the Senate floor, U.S. Senator Lisa Murkowski (R-AK) announced her legislative efforts to enable U.S. companies to better compete in global markets by promoting the responsible, domestic production of oil, gas, and minerals. The Strategic Energy and Minerals Initiative (SEMI) Act will position the United States to compete in global energy and critical mineral markets by supporting an all-of-the-above energy strategy, pushing back against multilateral development banks restricting fossil fuel and coal development, and promoting energy and mineral exports.
Click here for legislative text.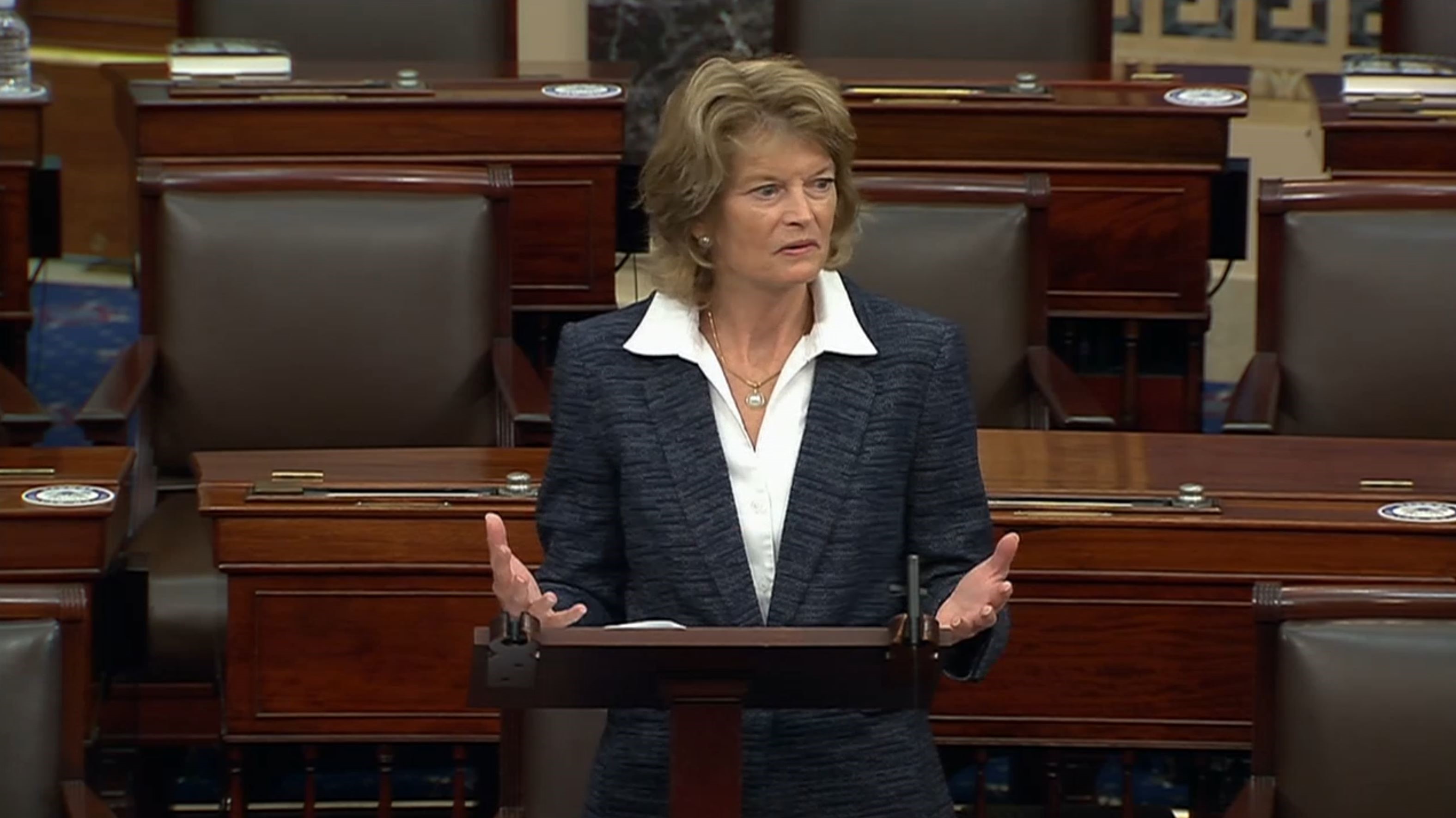 CLICK HERE for video of Senator Murkowski's floor speech.
During her speech, Senator Murkowski expressed concern with the direction of the Biden administration with regards to energy security and also cited detrimental actions such as placing additional federal lands and waters off limits.
"After years of lagging behind, the United States has come to a better place on energy in recent years. We've seen domestic production rising, and we've seen our emissions falling. We have created jobs, generated revenues, and we've changed the world geopolitically even as we have lessened our impact on the climate. But these kind of gains cannot be taken for granted, they can't be actively ignored, and most certainly should not be discarded."
Senator Murkowski discussed America's dependence on foreign nations such as Russia and China to meet our resource needs.
"In 2020, the U.S. imported 538,000 barrels of oil per day from Russia. In Alaska – we recognize that Alaska is a great producing state – despite our immense potential and desire to bring it to market, in 2020 we were producing an average of 448,000 barrels per day. It just begs the question, is this really what we want? For Russia to account for more of America's energy supply than Alaska's?"
"We need a rational, clear-headed, eyes-wide-open approach to energy and mineral development. We don't want to go back on energy, and we can't be caught flat-footed on minerals. We have the resources, and we have the highest labor standards in the world, the highest environmental standards in the world. Our energy workers, our miners, they hold themselves to that standard. So instead of importing more from places like Russia and China, we need to free ourselves from them to the extent that we can and establish ourselves as this global alternative."
Senator Murkowski stressed the importance of allowing responsible resource development here in our country.
"Know that Alaska is ready, willing, and able to play a role on all these fronts. We have tremendous stores of resources. But equal to those tremendous stores of resources is the responsibility that I believe Alaskans feel to be good stewards as we access those resources to allow for a level of sustainability—whether it is with our fisheries or subsistence, the livelihoods of those who rely on the food and animals on the land. We believe we can contribute to our national security and our global competitiveness while at the same time working to protect the environment. But what we need is the chance to be able to do so."
Related Issues: Energy
---