05.22.18
Murkowski, Brown Introduce Bill Allowing States Grace Period to Comply With New Federal Law
Allows for Thoughtful Development of Effective EVV Systems
U.S. Senators Lisa Murkowski (R-AK) and Sherrod Brown (D-OH) today introduced a bipartisan bill to delay the implementation of a provision contained in the 21st Century Cures Act law, requiring States to have Electronic Visit Verification (EVV) systems in place for personal care services by January 1, 2019. The EVV system requires healthcare providers to use an electronic method to confirm that services were actually delivered and billed accurately. Senator Murkowski's legislation would delay the new Medicaid requirement for one year, until January 1, 2020, providing states with proper time to set up effective EVV systems.
"Electronic Visit Verifications have the potential to greatly improve the welfare and health of Alaskan patients by validating the delivery and billing of services, while reducing potential waste and fraud. It's encouraging to see the flexibility States have in selecting their own EVV designs and implementing quality control measures that are a good, local fit," said Senator Murkowski. "This legislation ensures that Alaskans have adequate time to thoughtfully develop an effective EVV system based on the input of our family caregivers and stakeholders so patients receive the quality services they need and deserve."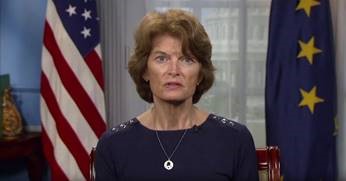 "This is too important to rush – we must take the time to get it right. Our legislation will ensure communities across the state – whether they are rural or urban – have the time and flexibility they need to get electronic verification systems up and running, and ensure that the Ohioans who rely on Medicaid for personal care services, and those who deliver those services, have the opportunity to make their voices heard during the process," said Senator Brown.
"Although we completely support the intent of the CURES Act to reduce fraud and waste while improving quality of care, the lack of Federal guidance has created a situation where we would likely be subject to funding penalties despite our efforts to comply with the regulation," said Duane Mayes, Director of Senior and Disabilities Services for the State of Alaska. "In Alaska, we are working diligently to implement Electronic Visit Verification in a way that retains flexibility for program participants and providers. A delay in the effective date will allow us to approach this process in a meaningful way with all of our stakeholders."
"ANCOR has been leading advocacy efforts regarding EVV for the past 18 months because of the significant impact it threatens to have on our 1,400-member community of service providers, as well as the 1 million+ people with intellectual and developmental disabilities they support," said Barbara Merrill, Chief Executive Officer for ANCOR. "We are thrilled that Senator Murkowski, the recipient of ANCOR's 2017 Congressional Champion Award, and Senator Brown reached across the aisle to advance legislation that invites public input and creates a more responsible implementation timeline for this critical issue."
"Our members are extremely concerned about the Electronic Visit Verification requirements, and we want to commend Senator Murkowski for her work on this important legislation. Providing states with an additional year to become compliant, coupled with the mandated Federal rulemaking process, will enable state agencies to develop systems in a thoughtful manner that improves program integrity without reducing the independence of individuals who use personal care services," said Martha Roherty, Executive Director for the National Association of States United for Aging & Disabilities.
"State directors of developmental disabilities services are committed to getting EVV right. We appreciate Senator Murkowski's efforts to ensure that we have the time and regulatory guidance necessary to implement EVV in a responsible fashion," said Daniel Berland, Director of Federal Policy for NASDDDS. "States need clear regulatory guidance from CMS to understand the scope of the EVV requirements. At this point, without such guidance and with only 8 months left before the compliance date, states need a delay to accommodate the reality of state legislative and budget calendars."
The bill is also cosponsored by U.S. Senators Dan Sullivan (R-AK), Dianne Feinstein (D-CA), Patty Murray (D-WA), Amy Klobuchar (D-MI), Tina Smith (D-MN), and Rob Portman (R-OH). Companion legislation was also introduced today in the House, sponsored by Congressman James Langevin (D-RI) and Congressman Don Young (R-AK).
---