03.11.13
Murkowski Fights for Native Health Hiring Resources
Top Republican on Interior Appropriations Includes Staffing Funds in Senate Bill
WASHINGTON, DC – Senator Lisa Murkowski successfully ensured that language to have the Indian Health Service (I.H.S.) deliver the resources it previously pledged to staff Alaska Native and other tribal health facilities around the country was included in the Senate's Fiscal Year 2013 funding bill filed today to run federal operations through September.
"I am the first to tell Alaskans that we need to prioritize our funding and cut where we can, to give our nation a promising, prosperous future," said Murkowski. "But preparing for the future also means keeping Alaskans healthy now, proactively, so we can administer preemptive treatments and keep health care costs down in the long run – it's an investment in our most valuable natural resource: Alaskans themselves."
Demonstrating the Senator's commitment to prioritizing funding during tight fiscal times, the Tanana Chiefs Conference and the Southcentral Foundation are among those who would receive funding to hire staff – two entities that invested their own funds to construct health centers in exchange for the federal government providing operational costs.
Murkowski's determination to have basic and essential medical needs provided to Alaska's First People was able to become a reality due to her efforts as the top Republican on the U.S. Senate Interior Appropriations Subcommittee – which has jurisdiction over the Bureau of Indian Affairs and the I.H.S – and is designed to distribute resources to the health centers run by the:
Southcentral Foundation
Norton Sound Health Corporation (Nome)
Tanana Chiefs Conference (Fairbanks)
Arctic Slope Native Association (Barrow)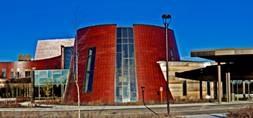 CAIHC– Fairbanks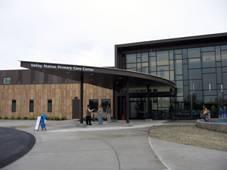 Valley Native Health Center - Wasilla
Senator Murkowski has been a key advocate and supporter of the efforts to provide care for Alaska Natives. These health centers serve as a 'one stop shop' for a wide range of health care needs: emergency rooms, optometry, dentistry, physical therapy, respiratory therapy, radiology services – but also educating patients about their day-to-day ability to avoid difficult and painful procedures through smarter choices.
Unfortunately, the buildings have been seeing funding shortfalls or belated follow through when the time came to hire staff. Through Senator Murkowski's work, these facilities will see more of the funds they need to deliver on the promise of basic well-being for Alaska Natives. This has been an ongoing effort of Murkowski, who succeeded in convincing I.H.S. Director Yvette Roubideaux to allot an additional $6 million to Alaska's Native health system last summer.
###
---