11.05.13
Murkowski: Health Care Cost Increases Aren't Statistics, They Are Alaskans
Letters from Fairbanks, Anchorage, Petersburg, Valdez and Others Read on Floor
WASHINGTON, D.C.—On the heels of her Committee Hearing exchange with the CMS Administrator earlier, Senator Lisa Murkowski today took the stories of everyday Alaskans with her to the floor of the United States Senate, in order to have more time to fully share their concerns and frustrations at the rollout of the health care exchanges in Alaska – both in terms of technical glitches and sticker shock at the dramatic rise in premiums.
At the opening of her speech, Senator Murkowski recounted the questions she raised to the CMS Administrator earlier – focusing on website glitches and rising anxieties – before turning towards the authentic voices of Alaskans who have looked into the heath care law and been surprised at the higher costs they are finding. Senator Murkowski shared the stories of:
A Fairbanks family who runs a knife and tool shop expecting to see a 60% leap in their premium.
A woman over 55 years old who expects to see a $1,500 monthly premium, who wrote "This is more than our mortgage. This is like a second mortgage."
An Anchorage woman worried about a 23% increase in her monthly premium.
A 25 year old non-smoker from Petersburg whose monthly charges are rising from $102 to $281.
A 41 year old Valdez man who says his estimated premium increase is 85 percent.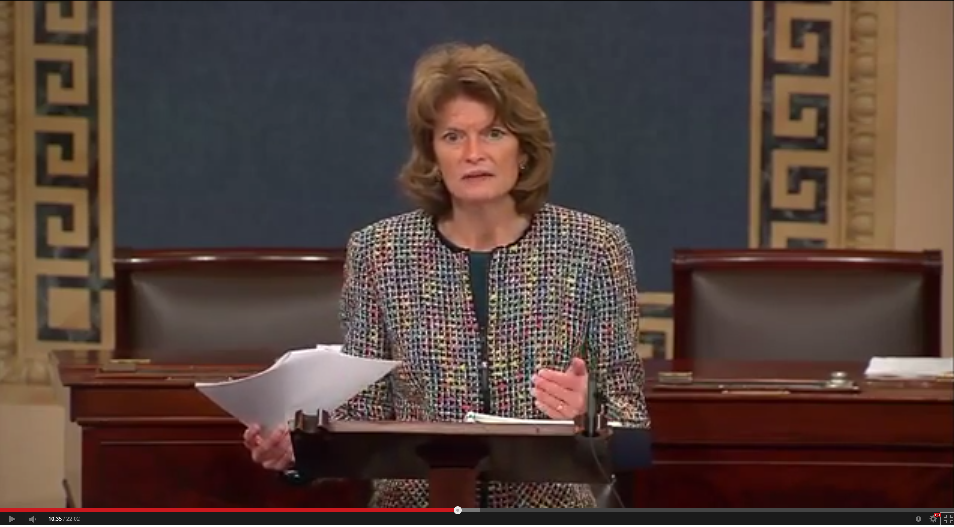 (Senator Lisa Murkowski shares Alaskans' letters with her Senate colleagues – click image to view excerpt. Click here for entire speech.)
When Senator Murkowski concluded her summary of the interaction she has had with Alaskans, she told her colleagues on the Senate floor, "We go through these stories … These stories are people that I represent."
---