04.18.23
Murkowski Presents VFW Flag to "BLAMbulance" Volunteers; Honors Alaskan-Ukrainian Solidarity
During a visit to Kyiv, Ukraine, Murkowski presented a VFW flag to volunteers operating the "BLAMbulance," which has been delivering military support and humanitarian aid from a network of Alaskan, Ukrainian, and US donors since early March 2022.
U.S. Senator Lisa Murkowski (R-Alaska) was joined by Senators Joe Manchin (D-WV) and Mark Kelly (D-AZ) on a Congressional Delegation to Ukraine. After the Senators met with President Volodymyr Zelenskyy, Murkowski headed to St. Michael's Square in Kyiv, where she met with Ukrainian volunteer Aleksandr "Sasha" Moskalenko to present a VFW flag to Moskalenko in his role as leader of the international "BLAMbulance" team.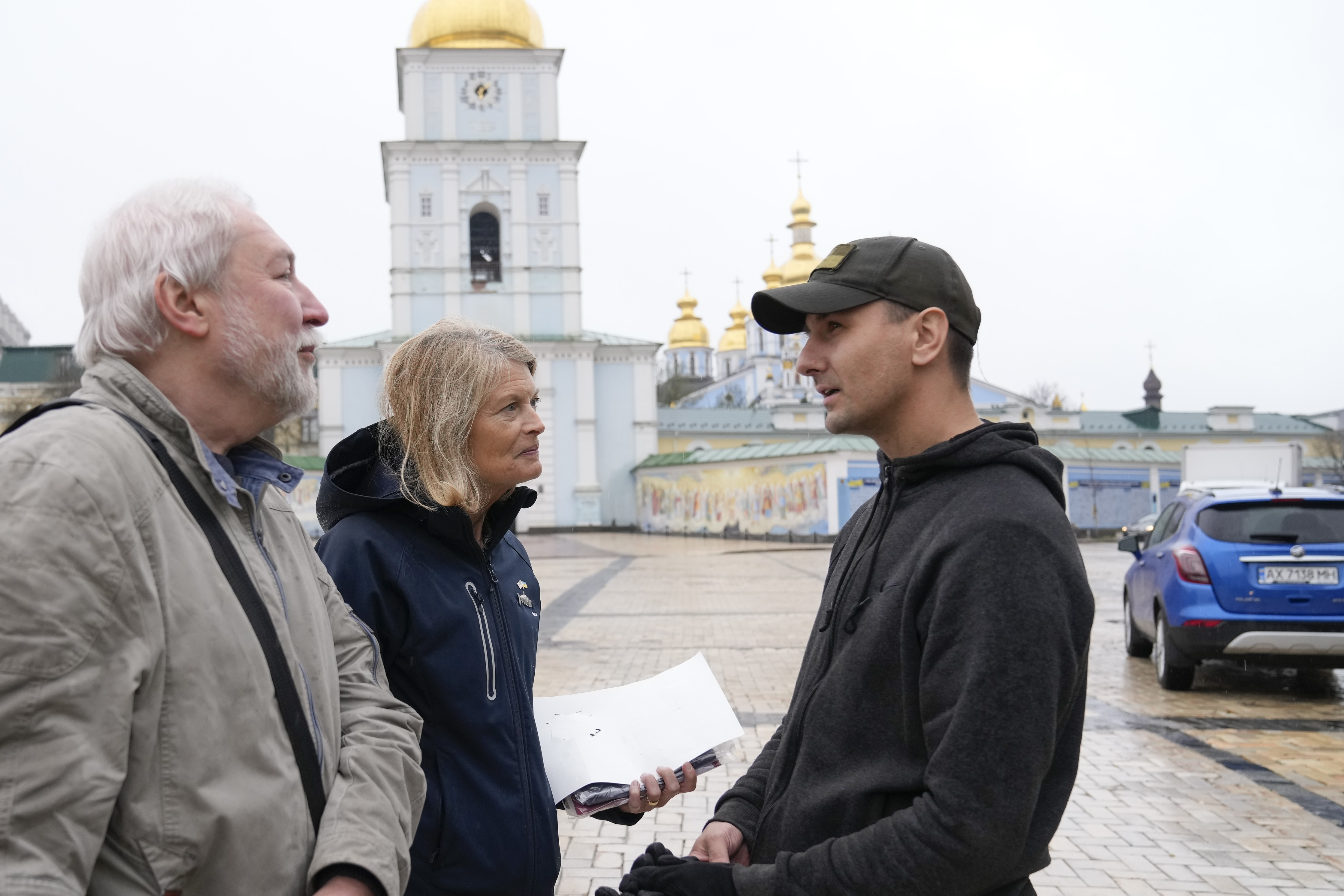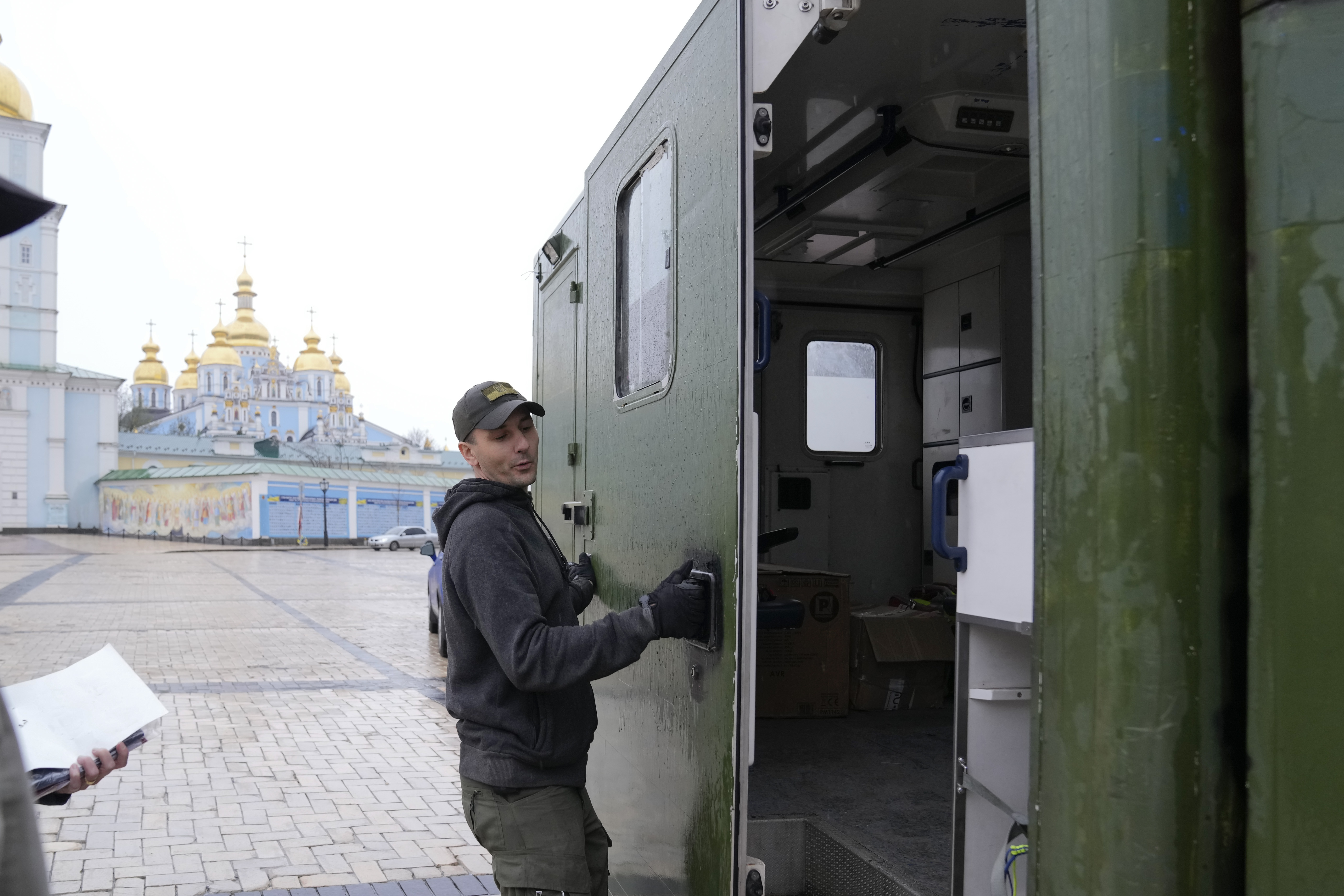 The BLAMbulance is a converted Mercedes ambulance brought across the border from Poland in the first chaotic weeks following Russia's illegal invasion of Ukraine. The ambulance was purchased in full thanks to donations raised by the Nome VFW at a pancake breakfast in March of 2022, and has proudly displayed Alaska's and Ukraine's flags flying side-by-side since.
Murkowski brought two VFW flags all the way from Alaska, to Kyiv, Ukraine. She presented one flag to the longest-serving member of the BLAMbulance team, Aleksandr "Sasha" Moskalenko of Mykolaiv, Ukraine, The Senator's gift underscores Alaska's connection and support to both the efforts of Moskalenko and the BLAMbulance team, and to Ukraine's fight for democracy and freedom.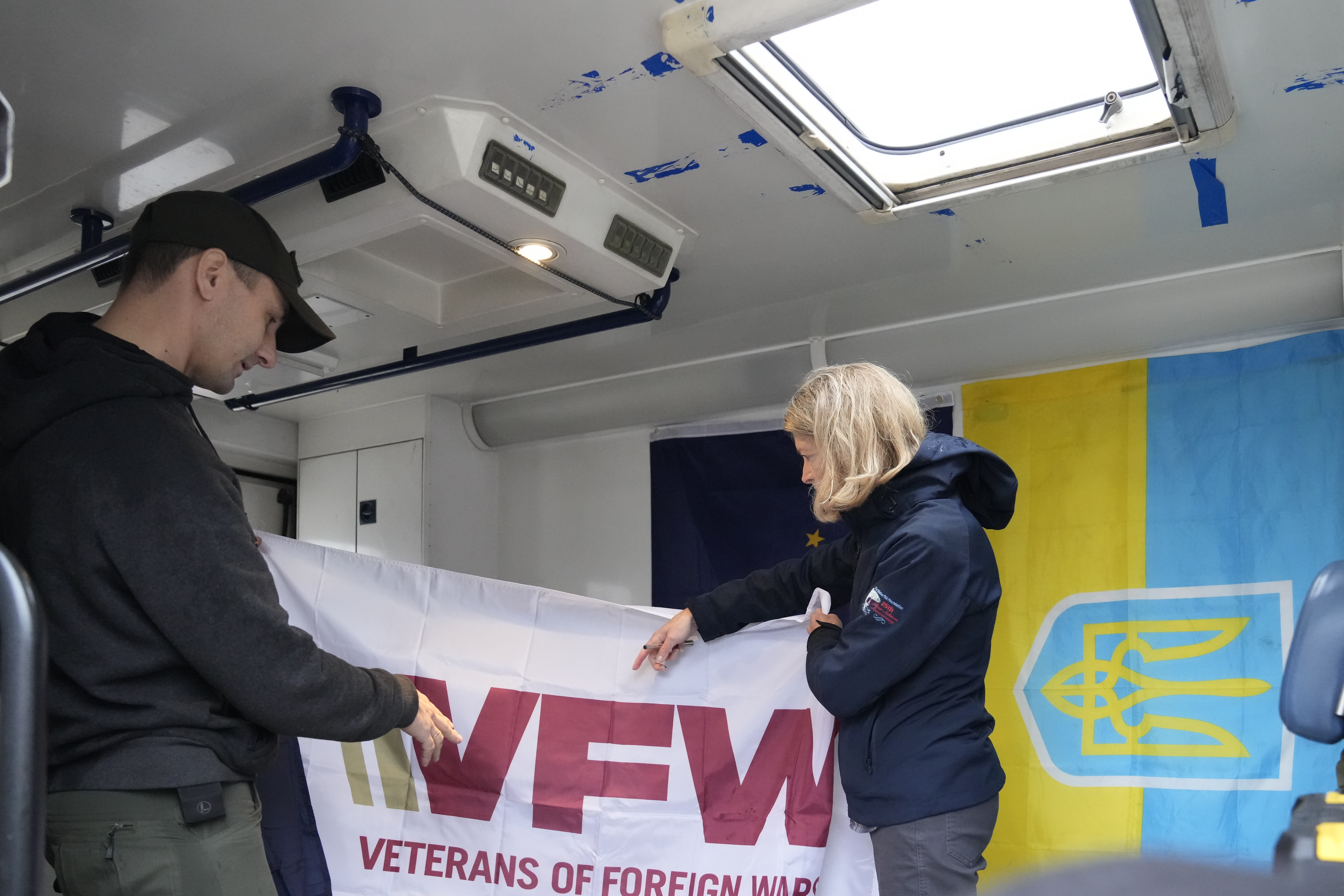 Moskalenko works with Ukrainian civil defense, the Ukrainian military, and foreign volunteers in the Mykolaiv region and along the front lines of the war.
As a token of gratitude for the visit, Moskalenko thanked Senator Murkowski with a "morale patch" featuring Ukraine's national flag and the national symbol of the "tryzub" or trident, representing the role of Ukraine's defenders in preserving independence. He also signed one of the flags from the Nome VFW to mark the significant occasion of the Senator's visit.
Moskalenko first connected with the BLAMbulance team in March of 2022, when the ambulance was brought to Ukraine by Mark Hayward, an Alaskan volunteer from Nome and veteran who spent two months working with and training Ukrainian troops shortly after the Russian invasion. On behalf of Mark, Senator Murkowski engaged with the Department of Defense to improve training and redundancy of U.S. weapons systems being delivered to Ukraine during the outset of the conflict. In May 2022, Hayward traveled to Washington, D.C. to share his service in Ukraine with Senator Murkowski— and he raised the need for continued U.S. support while Ukrainians defend their democracy. Moskalenko now leads the team from Mykolaiv, and Hayward coordinates the team's fundraising efforts from the Norton Sound region of Alaska.
Senator Murkowski, a senior member of the Defense Appropriations Subcommittee, reiterated her support of Ukraine's fight for their sovereignty and democracy during her Congressional Delegation visit to Kyiv.
Background:
In over a year of continuous service, the BLAMbulance has crossed Ukraine, from the Polish border to the front lines, and from Kyiv to the Black Sea. Passengers have included teams of American and British ex-military advisors, Ukrainian special-operations troops, international journalists, and civilian volunteers from seven countries. More recently, the BLAMbulance has delivered over ten tons of relief supplies to Ukrainian citizens returning to their homes.
The BLAMbulance team has also delivered thousands of dollars of donated military and dual-use equipment, from Starlink systems to body armor to thermal and night-vision scopes to front-line Ukrainian troops from Bakhmut to Kherson.
---