04.11.19
Murkowski Raises STATES Act to U.S. Attorney General
Highlights Conflict between State and Federal Marijuana Laws
U.S. Senator Lisa Murkowski (R-AK) today took part in a Commerce, Justice, and Science (CJS) Appropriations Subcommittee hearing to review the FY2020 budget request for the Department of Justice (DOJ). During the hearing, Senator Murkowski recounted U.S. Attorney General William Barr's prior commitment to address conflicting state and federal marijuana laws and asked him for an update on the DOJ's review process of the Strengthening the Tenth Amendment Through Entrusting States (STATES) Act. This legislation, of which Senator Murkowski is a cosponsor, aims to remove the threat of federal intervention and prosecution in states that regulate marijuana use and sales.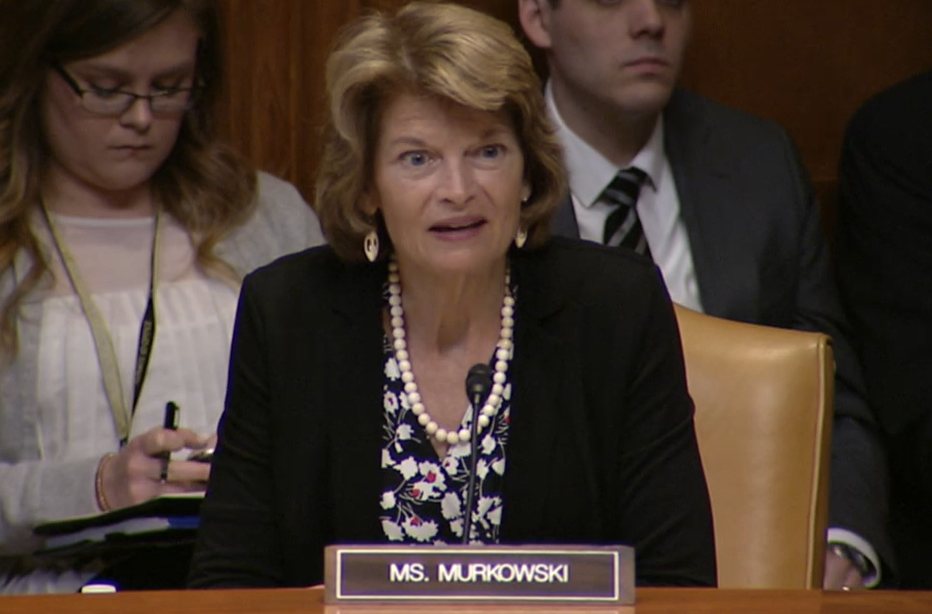 (CLICK IMAGE FOR VIDEO)
"When we visited during your confirmation process you explained that you believe that the current conflict between federal and state marijuana laws is 'untenable'-- was the word you described," said Senator Murkowski. "I think you committed to me, and to others, that this is something that congress has to address the right way which is through legislation. And we would agree with that. We think that the STATES Act is an approach that does what you have recommended- it adjusts the federal law the right way to create a federal approach to marijuana. I think the President has expressed some support for it. So can you share with me and with the committee, where you are on this approach that has been outlined in the STATES act and whether or not we can work with you on this issue?"
In response, Barr confirmed that he views the current situation between state and federal marijuana laws as intolerable. He went on to explain that he supports taking a federal approach that would allow states to make their own decisions while still working within the framework of the federal law. The STATES Act is currently being reviewed by the DOJ.
Background:
Senator Murkowski is an original cosponsor of The Secure and Fair Enforcement (SAFE) Banking Act, which aims to address a public safety and logistical problem in states that have legalized medicinal or recreational marijuana, by ensuring that legal marijuana businesses are able to access banking services.
---