01.13.16
Murkowski Reacts to President Obama's Final State of the Union Address
Tonight U.S. Senator Lisa Murkowski, R-Alaska, responded to President Obama's final State of the Union address, saying:
"The President claims to have unleashed our energy sector. To the contrary he's placed a stranglehold on American resource production while unleashing the Iranian energy sector. Our President should be focused on increasing the domestic energy production that has created the jobs, greenhouse gas reductions, and low gasoline prices he trumpeted. In Alaska, we have seen the federal government consistently block offshore energy production, lock up energy resources in ANWR, and ignore opportunities for investment in the Arctic – hurting job creation and economic development in the state. We've see the federal government block increased timber production in Southeast where communities have been devastated by the federal government's failure to responsibly manage our state's national forests.
"The President claims that his administration has delivered 'more care' to veterans. Over the past year and a half we have not seen an improvement in the delivery of VA care in Alaska. This needs to change.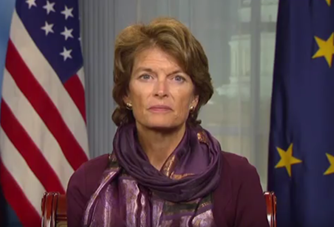 (Click image to watch video.)
"The scene isn't any better when it comes to national security. While President Obama claimed that ISIS was the 'JV' team and was contained, we are seeing that its hold in the Middle East is growing. Coupled with growing threats from North Korea, Iran, and Syria, the administration is way out of step with the challenges facing the world today. President Obama bragged about all of the progress we've made with Iran, and yet just today Iran detained ten American sailors.
"President Obama continues to believe the false reality that the Affordable Care Act is living up to its promises—and especially for Alaskans. Whether losing their insurance plans, being forced to switch doctors, or facing ever-increasing premium costs, Alaskans are living in the reality that the Affordable Care Act is far from affordable.
"In the last year of his presidency, President Obama has a choice to make. He can act alone to pursue policies that will move our nation backwards or he can work with Congress to advance policies that benefit every American. This starts with honoring promises he made to Alaskans during his trip last summer. Whether that's investing in the Arctic, supporting Alaska's Native communities, or promoting energy innovation, I'm committed to keeping him at his word."
Murkowski is chairman of the Senate Energy and Natural Resources Committee and the Interior Appropriations Subcommittee.
---