08.30.22
Murkowski Recognized as Honorary Chief of the USCG
During a recent visit to Air Station Sitka to see firsthand the proposed Fast Response Cutter (FRC) housing and homeporting location, the 27th Commandant of the United States Coast Guard (USCG), Admiral Linda Fagan, recognized U.S. Senator Lisa Murkowski as an honorary Chief Petty Officer of the USCG, a title given only to individuals who demonstrate the highest commitment to the Coast Guard's core values. The surprise announcement took place during a ceremony to present three members of the Air Station with Air Medals for their exemplary and heroic service on behalf of the U.S. military during their time in Alaska. In the entire history of the USCG, less than 400 individuals have been recognized with honorary Chief status.
"I'm the daughter of a former USCG member. I was born in Ketchikan when my dad was stationed there on the CGC Sorrel and Thistle, so for years I have witnessed the significant support the Coast Guard brings communities throughout our state. I've seen how critical our Coasties are, and in my role as Senator I work diligently to ensure they have the training, infrastructure, and support they need to carry out their vital missions," said Senator Murkowski. "While in Sitka, I had the honor and privilege of being named an Honorary Chief Petty Officer by someone I admire greatly – Admiral Linda Fagan – the first woman to serve as Commandant of the Coast Guard and the first female service chief. Throughout my time in the Senate I've been bestowed honors and recognitions which I hold dear, but this acknowledgment ranks among the most significant and humbling in my career and one that left me literally speechless. I will always be grateful to the Coast Guard for gifting me with their trust and recognition. As an avid supporter of all U.S. military members and their families, and a longtime advocate for the USCG, this is such an incredible honor."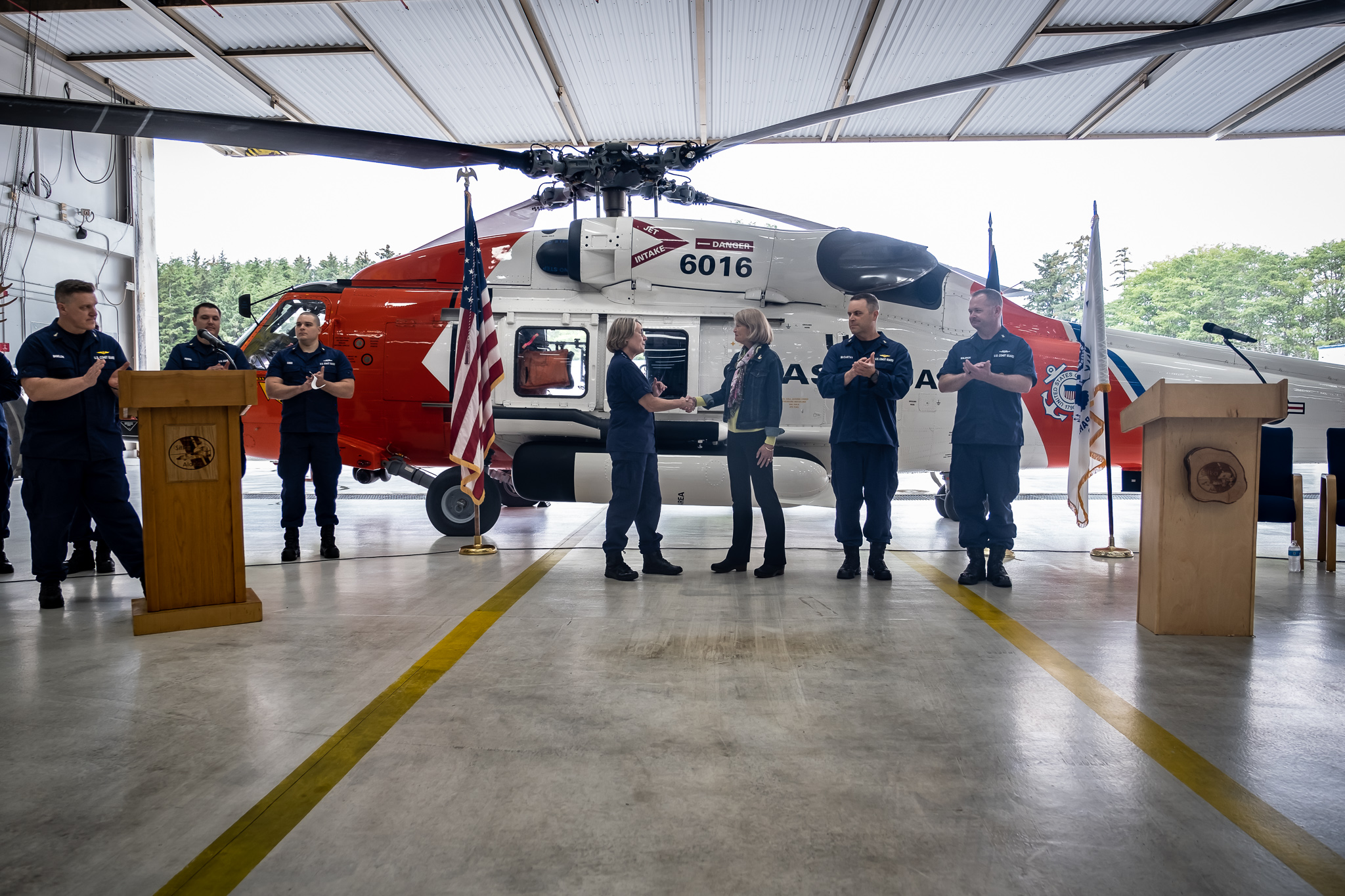 "It is a great honor to bestow the rank of Chief to such a staunch supporter and advocate for our Coast Guard members and their families stationed throughout Alaska. Her leadership and passion for public service and efforts to improve our military's quality of life while stationed in the 49th state represent the highest qualities of those privileged to don the anchor, and it's an honor to welcome Senator Murkowski to the Mess," said 14th Master Chief Petty Office of the CG, MCPO Heath Jones.
For years, Coast Guard Chief Petty Officers have recognized individuals who have demonstrated a significant commitment to the Chiefs and Chiefs Mess by bestowing upon them Honorary Chief status. Individuals are nominated for this distinction for demonstrating, through actions, significant support for the USCG and receiving the distinction requires approval from the entire Chief's Mess, District Gold Badge, and Area Gold Badge.
---