03.09.22
Murkowski Supports Bipartisan Legislation to Strengthen the U.S. Postal Service
U.S. Senator Lisa Murkowski (R-AK) yesterday spoke on the Senate floor in support of H.R. 3076, the Postal Service Reform Act, and the critical need to help the U.S. Postal Service's (USPS) more effectively fulfill its mission to "bind the nation together." Murkowski later voted in favor of the legislation, which the Senate passed by a 79-19 vote.
"The fact of the matter is the Postal Service is in trouble and needs the reforms included in this legislation. I hear from Alaskans who face late mail, whose deliveries never show up, and who rely on post offices that are closed for long periods—in both urban and rural communities alike. This is a serious problem for our state, which relies on the USPS as much or more than any other," Senator Murkowski said. "We must give the Postal Service the tools it needs to be successful, fulfill its essential mission, and also hold the agency accountable for improved performance in the long-term."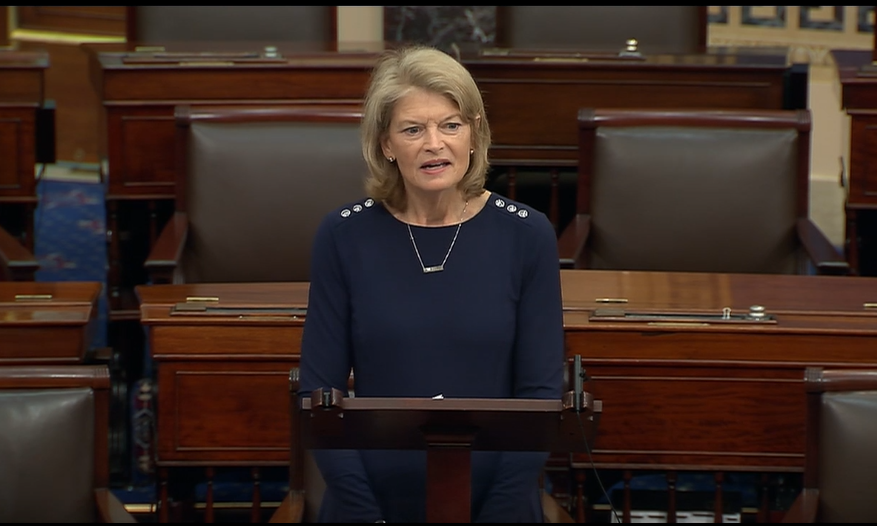 Click HERE for video of Senator Murkowski's floor statement in support of the Postal Service Reform Act.
The Postal Service Reform Act will repeal the financially crippling requirement for USPS to pre-fund retiree health benefits; ensure Postal employees and retirees have access to stable, sustainable health benefits; increase transparency of and accountability for on-time mail delivery; and maintain six-day mail delivery. Most importantly, it will help put the USPS on a long-term, stable financial footing that will allow our post offices to provide the level of service Americans expect. The measure previously passed the House of Representatives by a vote of 342-92 on February 8, 2022.
Murkowski is a cosponsor of S. 1720, the Senate companion to the House bill.
---