10.08.15
Senate Energy Panel Considers Legislation Promoting Alaska Native Land Ownership
U.S. Senator Lisa Murkowski today heard testimony on legislation designed to rectify an injustice done to the Alaska Native residents of five Southeast communities 44 years ago.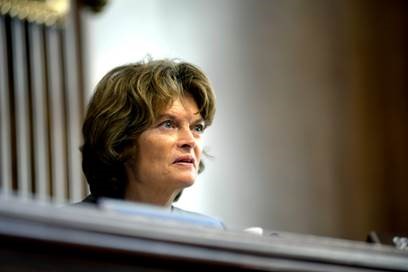 (Click image to watch video.)
Thursday's hearing of the Senate Energy and Natural Resources Subcommittee on Public Lands, Forests, and Mining considered a number of public lands bills, including Murkowski's Unrecognized Southeast Alaska Native Communities Recognition and Compensation Act, S. 872.
The bill would provide Alaska Native residents of Ketchikan, Wrangell, Petersburg, Tenakee and Haines the same 23,000 acres granted other Alaska Native communities in Southeast Alaska under the Alaska Native Claims Settlement Act (ANCSA).
"I am committed to obtaining equity for the Alaska Natives who were denied the right to form urban Native corporations when the lands claims were settled," Murkowski said. "Unfortunately, it's taken 44 years to get to this point; I think that's long enough."
Senator Dan Sullivan is co-sponsor of S. 872.
ANCSA in 1971 settled Alaska Native land claims in exchange for $966 million and 44 million acres of land issued to 13 regional corporations and more than 200 village or urban corporations. However, Alaska Natives in Ketchikan, Wrangell, Petersburg, Tenakee, and Haines were not allowed to form urban corporations and therefore were ineligible for the town site lands.
Murkowski's legislation would permit the formation of local Alaska Native urban corporations in each of the five communities so that they could each receive title to the surface rights to 23,000 acres. Subsurface rights to ANCSA lands went to the larger regional corporations created under the 1971 law.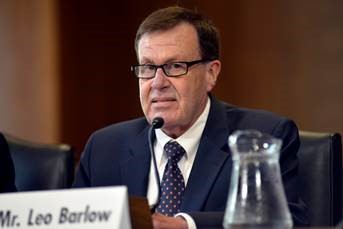 (Leo Barlow of Wrangell testified on behalf of the landless communities. Click image to watch video.)
A 1994 study by the University of Alaska's Institute of Social and Economic Research found that the five communities should have qualified under ANCSA for local corporation status.
The public lands panel on Thursday also heard testimony on S. 1955, a bill introduced by Senator Sullivan and cosponsored by Murkowski. The Alaska Native Veterans Land Allotment Equity Act would amend ANCSA to provide for equitable allotment of land for Vietnam-era Alaska Natives veterans.
"Congress decades ago made the commendable decision that Alaska Natives who fought for their country in Vietnam deserved to receive a tiny fraction of the state's 365 million acres in honor of their sacrifices and service. It's time we fulfilled that promise," Murkowski said. "S. 1955 ensures that those Alaska Native veterans receive the land they thought they were promised decades ago."
---