01.22.19
Senator Murkowski Honors the Great Dr. Martin Luther King, Jr.
Remembering the Life and Legacy of a Remarkable Civil Rights Activist
Today U.S. Senator Lisa Murkowski (R-AK) offered the following reflections on Martin Luther King Jr. Day: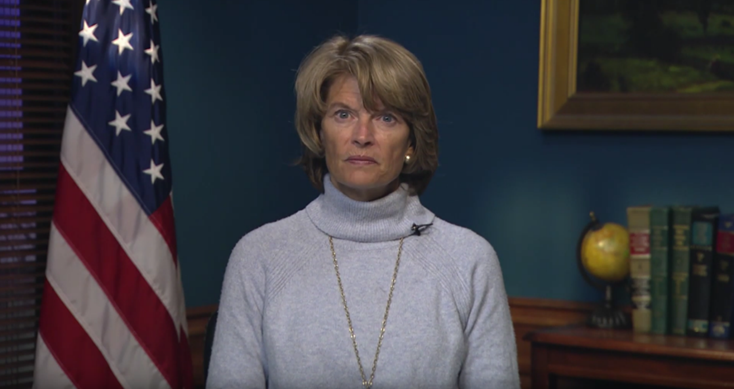 (Click image to view Senator Murkowski's message.)
"Today we pay tribute to the life and teachings of Dr. Martin Luther King, Jr. on what would be his 89th birthday. As we celebrate the legacy of Dr. King, I encourage everyone to take a moment to reflect on all of the good that he did for our culture, our society, and our nation as a whole.
"Dr. King led a courageous fight against prejudice and discrimination, changing hearts and minds across the country. His unwavering mission to bring equality and a more civilized society to the United States is something we must remember through all walks of our lives.
"During his famous speech at the March on Washington in 1963, Dr. King said, 'I have a dream that my four little children will one day live in a nation where they will not be judged by the color of their skin, but by the content of their character.'
"Today and every day, I urge each of us to look to the example he has set; to consider men and women by the content of their character; to learn from the past; and to look forward with hope, supporting one another as we strive to uphold Dr. King's vision of justice, freedom, and human rights for every American."
---